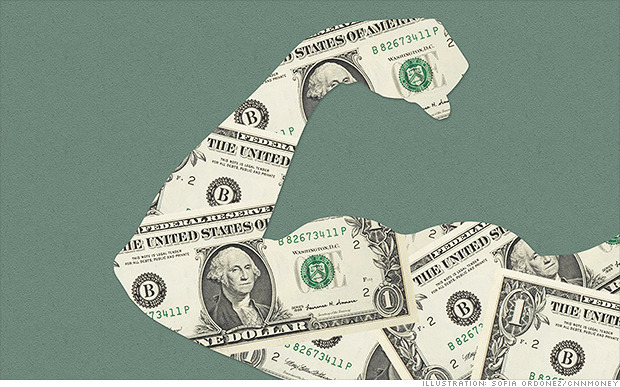 After our post on import duties last week, a few readers asked if we could recommend some international shops. The US Dollar is trading really well right now against the Euro, Canadian Dollar, and Japanese Yen, which means you can get more for your money if you buy from stores trading in those currencies. Unfortunately, shopping from Japanese stores can be kind of complicated (although Pete wrote a great guide for it here). Shopping from European and Canadian stores, however, is a breeze – so long as you're buying from a place that's set up for e-commerce.
Some of our favorites in Europe include:
Skoaktiebolaget: A great source for high-end footwear. With the favorable exchange rate, you can now get Carmina, Edward Green, and Gaziano & Girling shoes for a little less money. If you don't see anything you want, consider their made-to-order programs.
Borghini: More high-end shoes from the likes of John Lobb, Edward Green, and Tricker's.
Upper Shoes: Another multi-brand footwear retailer. Upper Shoes carries everything from dressy styles from Edward Green to more casual options from Yuketen.
La Botte: Some nice shoes from the likes of Heschung and Crockett & Jones.
Meermin: Not necessarily high-end like the aforementioned brands, but certainly high-value. Meermin's shoes are arguably the best in the "under $250″ category.
Shoes & Shirts: Shoes, shirts, and accessories, although mostly interesting for shoes.
Degand: Lots of classic tailored clothing and dress shoes.
Oger: Lots of nice, European menswear mixed with an extensive in-house label.
Cipriani: Casual Italian clothing that leans towards the dressier side of things.
Frans Boone: Mostly European casualwear and American workwear, but they also have dressier things from brands such as Barba Napoli, Finamore, and John Smedley.
Tres Bien Shop: A champion of the streetwear-meets-high-fashion look (think: long wool overcoats worn with slim pants, sneakers, and baseball caps). For the rest of us, this shop usually has the lowest full-retail price for Common Projects.
Cultizm: Mostly raw denim and the sorts of things you'd want to wear with raw denim.
14oz Berlin: Rugged, slightly heritage-y menswear. Not much savings here with non-European brands, but good for labels such as Ten C, Nigel Cabourn, and Inis Meain.
Manufactum: Quite literally everything and the kitchen sink. These guys sell kitchenware, gardening tools, and office supplies. Somehow, they also have clothing mixed in there, including some of the best (full retail) prices I've seen for Nigel Cabourn.
Norse Store: Lots of easy-to-wear brands, such as APC, Gitman Vintage, and, of course, Norse Projects (the clothing label connected to the store).
Nitty Gritty: Again, lots of approachable casualwear that looks good, but doesn't feel pretentious.
Then for Canada, we have:
Haven: Mostly expensive, niche streetwear brands such as Visvim and Ten C, but they also have slightly more affordable labels, such as Engineered Garments and Wings + Horns.
Neighbour: This place has the sort of modern minimalism that you associate with Scandinavian shops, but is located much closer to home. Come here for handsome, youthful clothes that don't feel overly serious.
Inventory: Sadly, Inventory closed their brick-and-mortar shops in Vancouver and NYC last month, but their magazine and e-commerce store continue. The online shop seems a little sparse at the moment, but hopefully things will pick up.
Roden Grey: Contemporary casualwear stretching across a range of prices – from affordable $75 Herschel Supply backpacks to $2,307 cashmere pillow-blankets (on sale now for a near-free $1,385).
Lost & Found: Half cafe, half clothing shop. The clothing side of the store is dedicated to a heritage-y, Americana aesthetic.
Four Horsemen: Contemporary casualwear mixed with a funky-streetwear-meets-Japanese-workwear house label.
NiftyDo: A Canadian source for rugged Japanese and North American workwear.
Blue Button Shop: A place where you can buy quirky Japanese brands without going through a proxy or Rakuten.
Matthew Dack: Made-in-England, Goodyear welted, men's leather shoes. Lots of classic styles built on tasteful, shapely lasts.
Simon's: A Montreal source for fast fashion. One reader has had good experience with the company's in-house Le 31 line.
Ka-Pok: OK, these guys are actually based in Singapore, but they'll price match, which is useful. Lots of contemporary casualwear here, and they sometimes get hard-to-find pieces (such as Nigel Cabourn's collaboration duck boots with Aigle last season).
Remember: If you're shopping overseas, you can get hit with import taxes, which can cancel out any potential savings. It can also be more difficult to conduct returns (and if you do, you may still have to pay import duties). There are still lots of upsides to shopping domestically, but if you're willing to take a risk, you can also save some money.
(graphic of US Dollar flexing on you via CNN)
---