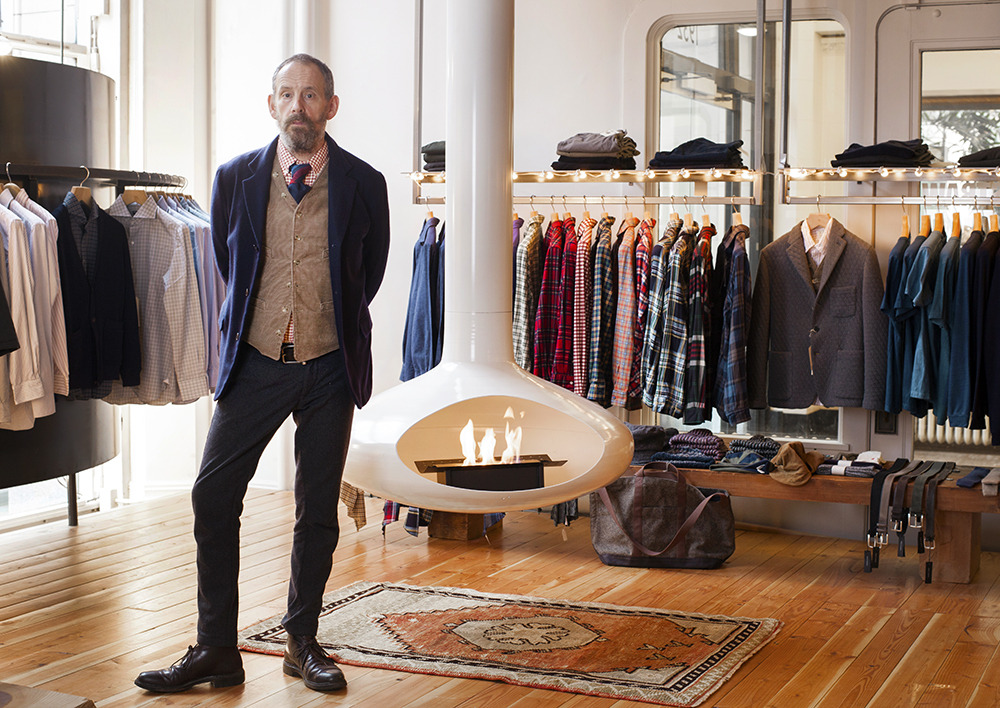 "In America the distance between wanting something and having it delivered to your living room is not terribly great." -Gary Shteyngart, Little Failure
Shteyngart's statement just became a little more true, as Jack Straw, long a destination for guys looking for niche men's brands—and recently a source of interesting photography—opened their ecommerce store last week. The store, which shares its name with a mysterious peasant revolt leader and a decent Dead song, carries the sort of rumpled casual clothing you'd expect a cool professor to wear. One who did his grad work in Europe, who doesn't have tenure but doesn't seem to care, who drinks a lot of cheap coffee and is always carrying a different book. I'm not sure that guys exists.
Already available online are Jack Straw's picks of ts(s) (fabric-obsessed casual wear), Blue Blue Japan (loopwheeled and indigo dyed), Barena (sweater-y jackets, primarily), and Petronius (colorful but un-garish ties). Engineered Garments is also available but only by phone order. Shipping's a little steep at $20 to most of the United States.
Jack Straw
1930 First Avenue
Seattle, WA 98101
jstraw.com
–Pete
---