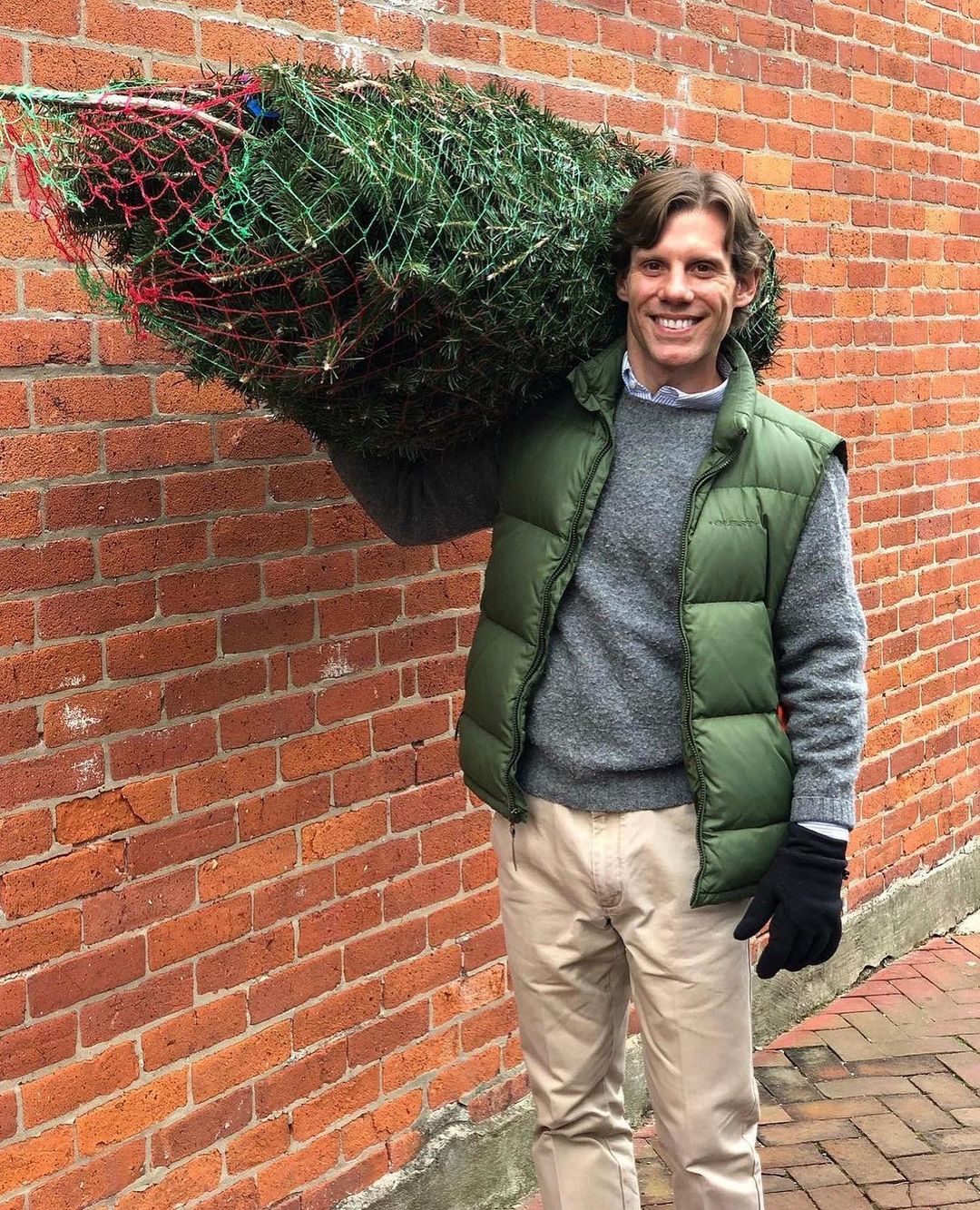 Once a week, we like to highlight what some of our readers are wearing.
Clothing is one way to celebrate the season. Spending time with family and friends, at parties, out gift shopping, or just general merriment; whatever the occasion, the right outfit can make it feel even better.
@oxfordclothbuttondown is bringing home the greenery in an OCBD, gray Shetland, down vest, and chinos. Frederik (@happypreppy) is looking ready to party in a gray overcoat, white dinner jacket, black bowtie, white shirt, plaid trousers, and bean boots. Austin (@austinpollak) is dancing under the mistletoe in a classic black tuxedo, white shirt, and black bow tie, along with a black mask. Roy (@roycru) is no Grinch in a brown plaid jacket, brown sweater, striped tie, brown trousers, and brown shoes. Finally, Jonathan (@jdhoop91) is keeping it classic with a gray flannel double-breasted suit with a dotted tie and tassel loafers.
To all of our readers, happy holidays!
If you'd like to be featured, make sure to follow us on Instagram and tag your posts #PTOMan. We prefer full-body shots over shoes or details.
---