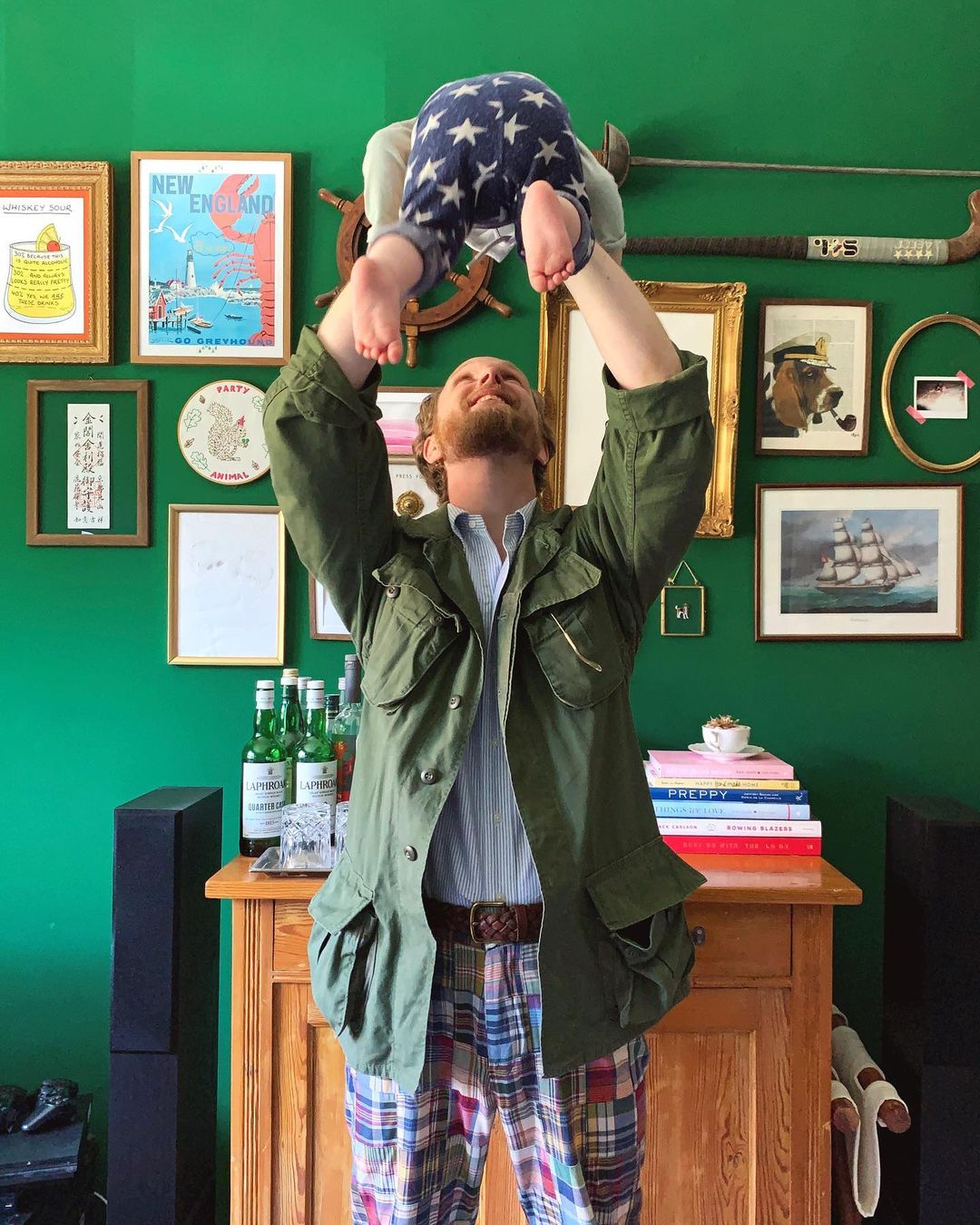 Once a week, we like to highlight what some of our readers are wearing.
As a parent, of course, your clothes take second (or fifth) fiddle to your family. Shirts are rumpled, dry cleaning undone, stains are suffered from a million bumps and accidents and experiments. But those everyday travails lend an affection for the items that exceeds any monetary value. The sneakers you wore at your child's birth; the suit worn to special family events; boots muddied from watching soccer practice. Such things gain worth that is inexpressible in any absolute terms.
This weekend, we're celebrating the fathers in our community with a special feature. Happy Father's Day!
Frederik (@happypreppy) is taking flight in a military jacket, striped OCBD, and Madras pants. @hojaie is pushing a stroller in a double-breasted jacket, jeans, and suede shoes. Jerry (@cclovejerry) is lending a hand in a navy jacket and tie. @lastrolab is at the park in a raincoat, sweatshirt, jeans, and deck shoes. Finally, Sosa (@centralcalisosa) is out with the family in a grey checked suit, brown tie, and shoes.
If you'd like to be featured, make sure to follow us on Instagram and tag your posts #PTOMan. We prefer full-body shots over shoes or details.
---