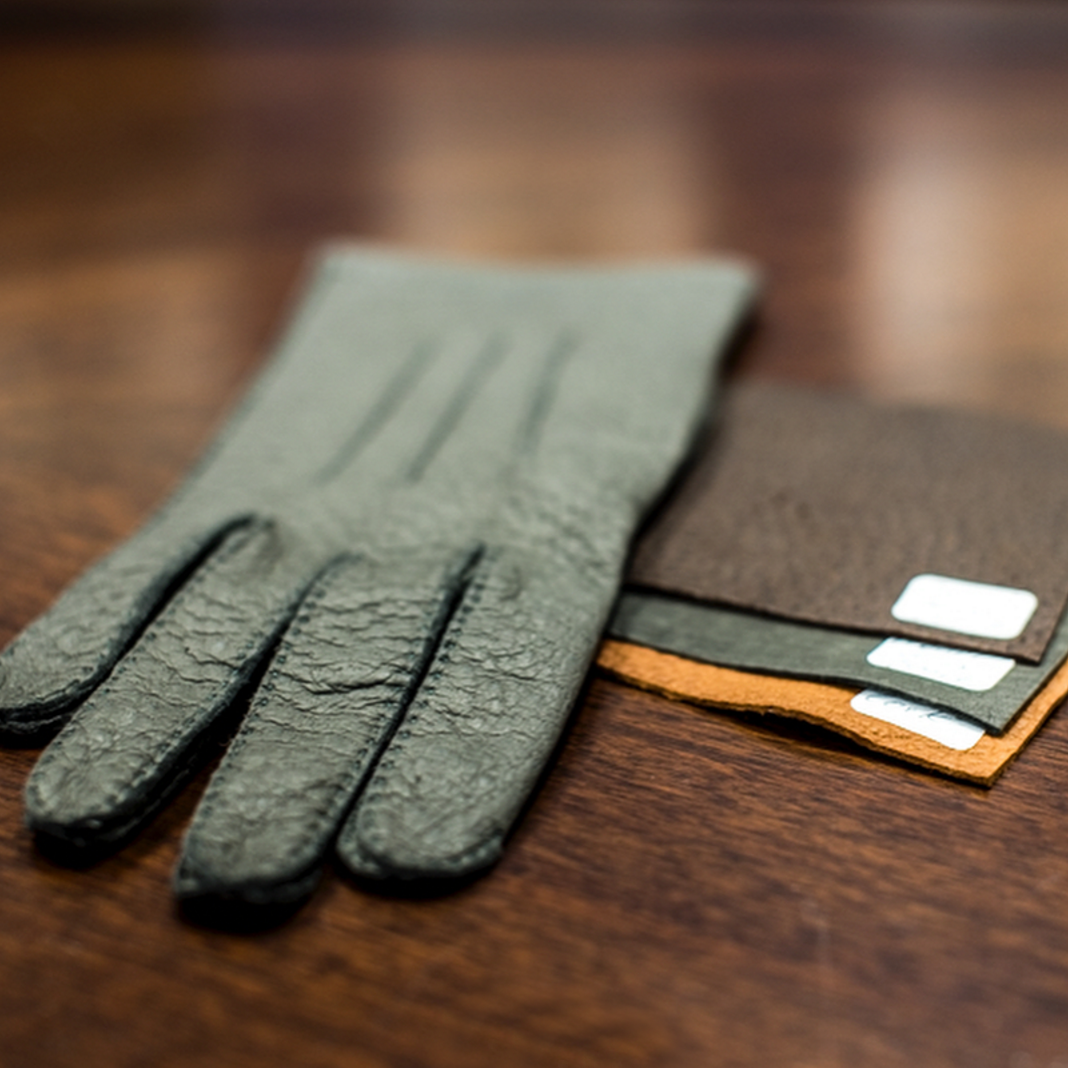 We're really thankful as an independent menswear blog to have sponsors, so twice a month, we like to thank them for their support. It gives us a chance to recognize them, as well as update our readers on our sponsors' latest happenings.
Today is the last day to get in on The Hanger Project's offer for their Lavabre Cadet MTO gloves. Lavabre Cadet, for those unfamiliar, is one of the higher-end glovemakers in Paris, a city known for its fine leatherwork. The gloves are fully handsewn from special leathers. Their peccary, for example, is available in a rare one-piece construction, and comes with full quirks – little gussets in-between each finger, which allows for freer, more comfortable movement. These gloves can also be made according to individualized patterns, which will allow you to achieve a snugger fit. You can read more about the program here.
Over at Proper Cloth, you can find some new fabrics for fall. They have plaid flannel versions of their popular Satoyama collection – a line of unusually soft and muted Japanese shirtings. The fabrics are designed to be worn casually, although you can also dress the up with a tweed or corduroy sport coat. If you want something a little crisper and sharper, they have some new Thomas Mason cloths dropping today, including some color variations on their end-on-end plaids. Those can be worn a bit more easily with ties under a proper suit, although they'll also work with chinos on weekends. 
Not many people know this, but in addition to selling ties to the public, Chipp Neckwear also does private label work for companies, clubs, and other social groups. And much like their retail business, their wholesale work offers lower prices and minimums than what's common in the industry. Interested readers can contact Chipp for more information (they can make your group a set of club ties). They've also set up a small display of their wares in NYC's Alden shop, located on 340 Madison (between 43rd and 44th).
Dapper Classics has two sales at the moment. One ends today, August 31st. Here, you can take an additional 40% off their closeout sales items, which include their socks and shirts. Just use the code HOT17 at checkout. Then, from this Saturday until Monday, you can knock 20% off any order over $100. This would be a good time to pick up a pair of trousers if you missed their earlier sale, or use the code on their flagship dress socks. Use the code WHPH for that promotion. 
If you're a guy who travels often and needs some non-iron shirts, Twillory has a special line of wrinkle-resistant shirts made from a proprietary fabric they call SafeCotton. Most non-iron shirts are made by dipping the fabric in formaldehyde, which makes it wrinkle resistant, but also feel a bit slick and unnatural. Twillory's SafeCotton aren't dipped in formaldehyde, so they feel a bit more like natural cotton while still resisting wrinkles. They also breathe a little better, which makes them a bit better suited for summer. You can pick them up as part of Twillory's "4 shirts for $179″ deal.
Finally, our thanks to American Trench. They're a contemporary menswear brand with strong roots in classic American sportswear. Their flagship rain slickers, for example, are made from Ventile, a British fabric used in WWII. It's designed in a way so that the pores in the fabric close up when they get wet, which means the coat can be comfortable and breathable on dry days, but also protect you from the rain when needed.  The coats come in four colors, one of which is on sale right now at 50% off. 
If you want to advertise on Put This On, just email us at contact@putthison.com.
---