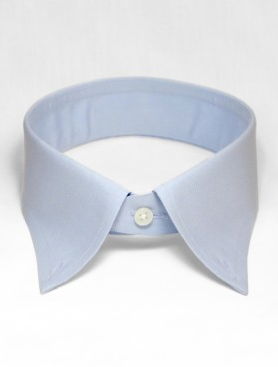 We'd like to thank our two sponsors – Cottonwork and Ledbury – for supporting us this month.
As some readers know, Cottonwork is an online maker of custom shirts. All you need before you order is a tape measurer and some sample fabrics, which they're happy to send to you for free. Once you become a customer, you can request free replacement collar stays and mother-of-pearl buttons any time you need them. If the collar on your Cottonwork shirt gets frayed over time – which happens on every shirt eventually – Cottonwork can replace it for you for $10. 
Our other supporter, Ledbury, also specializes in men's shirts, but this week just made the jump into a new line of blazers and sport coats. Their designer, Paul Trible, sourced fabrics from Italian mills such as Loro Piana, Vitale Barberis Canonico, and Fratelli Tallia Di Delfino. Their new jackets feature a soft to medium shoulder to give a more natural fit, and double side vents for a slight English/ European touch. The blazer is also unlined or partially lined to extend its wearability into the warmer months. Next up? Scarves, socks, ties, and sweaters to help make them a more encompassing, complete menswear line.
So, our warmest thanks to both companies for supporting our site. They help make it possible for us to bring you our blog content each and every day.
If you want to advertise on Put This On, just email us at contact@putthison.com.
---