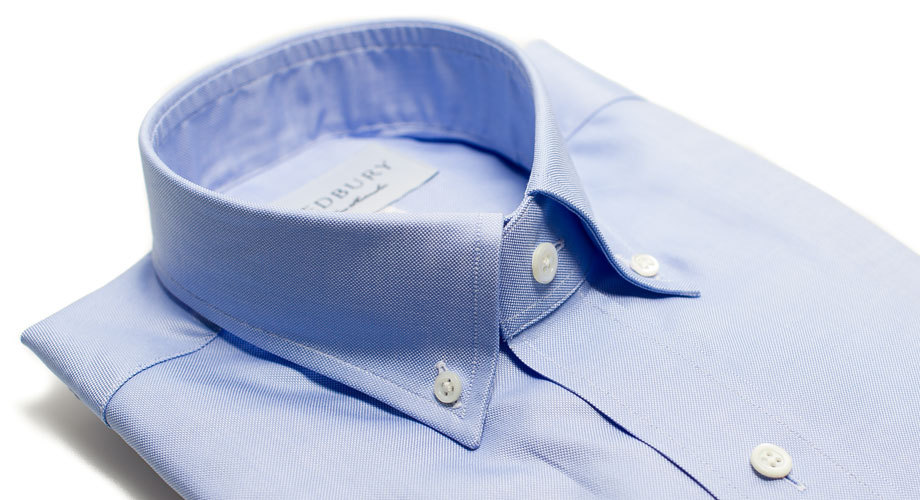 Twice a month, we like to thank the folks who make our blog content possible. Our thanks this mid-month go to Ledbury and Cottonwork.
Ledbury started off in men's dress shirts, but have recently expanded into a fuller line that includes sport coats and men's accessories. Their shirts include year-round basics such as the blue oxford-cloth button-down you see above, as well as seasonal specialties, such as summery ginghams in a wide variety of colors. Their collars are designed to be robust enough to not collapse underneath your sport coat, and the second button is placed a bit lower, so you can wear their shirts casually without having to button them too low. Ledbury's co-founders also recently appeared on MSNBC's Morning Joe to discuss how they've developed their small business.
Our other sponsor Cottonwork also sells shirts, but of the custom variety. You can either submit your measurements online or send them your best fitting shirt to have copied. After that, you just select the fabrics and stylistic details you want – spread collar, button-down, barrel cuff, French cuffs, placket, no placket, etc. They have a starter kit you can order for free, and it'll include a coupon code for your first order, measuring tape, and some sample fabrics. Shown above are just some of the newest fabrics they've posted on their website.
So thanks, Ledbury and Cottonwork, for your support this month! We genuinely appreciate it.
If you want to advertise on Put This On, just email us at contact@putthison.com.
---