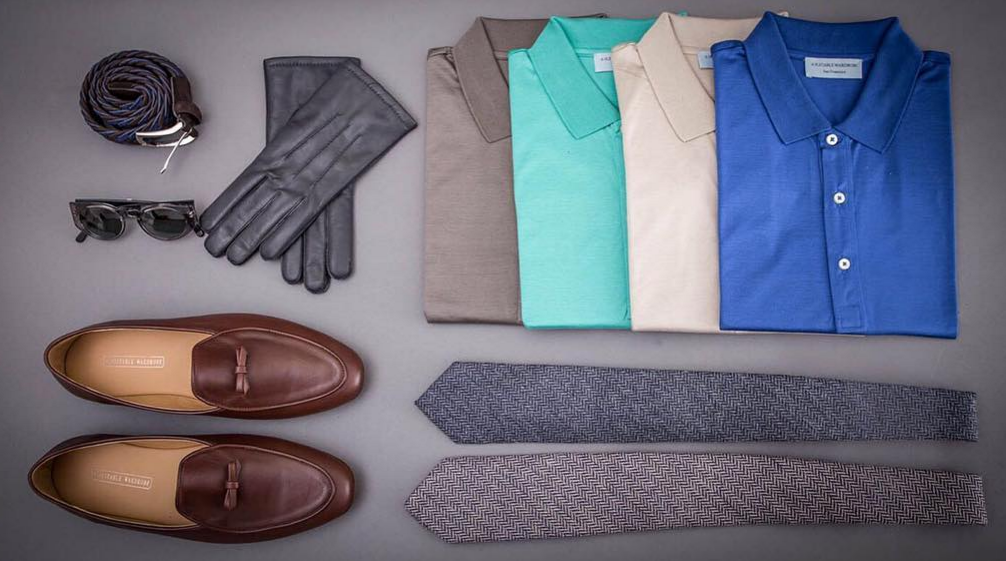 Our sponsors make it possible for us to bring you content every day – including yesterday, when we rounded up almost 250 Black Friday deals (more to come later today). So, twice a month, we like to thank them for their support and say something about what's going on with them. 
The Hanger Project is holding their Black Friday sale right now. They have high-end shoes, knitwear, and accessories, all discounted as much as 70% off. See the leather driving mocs, for example, at $150; Drake's of London ties for $58; and shaving products starting as low as $7. The biggest discounts, however, are in the knitwear section. 
If you're looking for something more casual, Gustin has some mystery grab bags up for sale today. Snag a pair of chinos for $64, jeans for $65, a sweatshirt for $30, a chambray shirt for $58, or a wallet for $15. These are all made in the USA from domestic materials, and you get to choose your size and fit.
Chipp isn't doing any Black Friday promotions, but that's because their prices are already as low as they can be. Their grenadine neckties, for example, are made in the USA from the same Italian silks used at top-tier makers, except they sell theirs for $55 instead of $150+. 
Next, Proper Cloth has a bunch of new things going on. They just released their holiday gift guide, and they have some new items in. Those include cashmere turtleneck sweaters for you to layer under sport coats and casual outerwear, as well as some new shirt fabrics (Chris, the owner of the company, says his favorite is the ombre check). If you're in NYC, they also encourage you to stop by their new Soho flagship store. LeanLux has the story.
Finally, our thanks go out to Linjer and Indigo & Cotton. Linjer is making a limited run of pure cashmere
scarves this month. The scarves are knitted with 2-ply yarn from
Cariaggi, the famed Italian spinner that supplies Brunello Cucinelli.
Only Linjer email subscribers are able to order, however, so you'll have to sign up if you want to take part. Over at Indigo & Cotton, they have a bunch of things on sale for Black Friday. Take 25% off things such as Engineered Garments outerwear, Gitman Vintage shirts, and Howlin' sweaters (including some brushed Shetlands for $115). 
If you want to advertise on Put This On, just email us at contact@putthison.com.
---