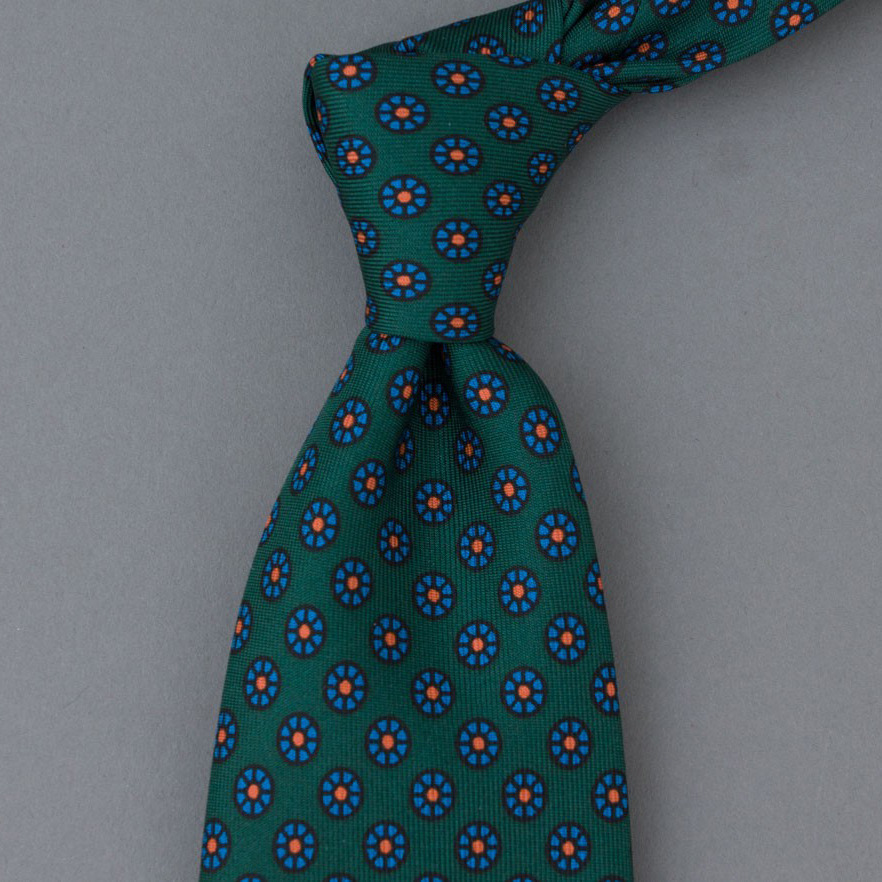 Many thanks to our sponsors this month, one of which – Ministry of Supply – is our newest supporter. 
Our first sponsor, The Hanger Project, just received some more ties from Drake's and Robert Keyte. Included are lots of solid colored and patterned wools (including ones that ride the line between the two, such as a slightly flecked Donegal), as well as real ancient madder – a unique chalky silk that's pairs well with flannels and tweed. 
Next, Gustin just started some chino projects. These are made from soft Japanese cotton twills and feature a slightly slimmer cut than their jeans. The waistbands are curtained with slubby, indigo chambrays and the outside has dark brown Corozo nut buttons. At the moment, the khaki, navy, and charcoal colors have been sold through, but the window for the olive green chinos you see above is still open.
Our next sponsor, Proper Cloth, just released their latest collection. Although they're an online made-to-measure company, they have pre-designed shirts that you can customize to best fit you. It's their way of blurring the line between custom clothing and ready-to-wear. Additionally, they've made things cheaper, faster, and more convenient for their European customers. Shipping is now $15, delivery times are two weeks, and you can pay for VAT at checkout. 
Lastly, Ledbury just put up some new knitwear. Lots of striped sweaters, textured zip cardigans, and half zips with mock necks. Chipp Neckwear just got a restock on some of their most popular grenadine neckties (which sell for a fraction of the price of other companies). And our newest sponsor, Ministry of Supply, specializes in taking performance fabrics that breathe and wick well, and applying it to a range of products.
If you want to advertise on Put This On, just email us at contact@putthison.com.
---