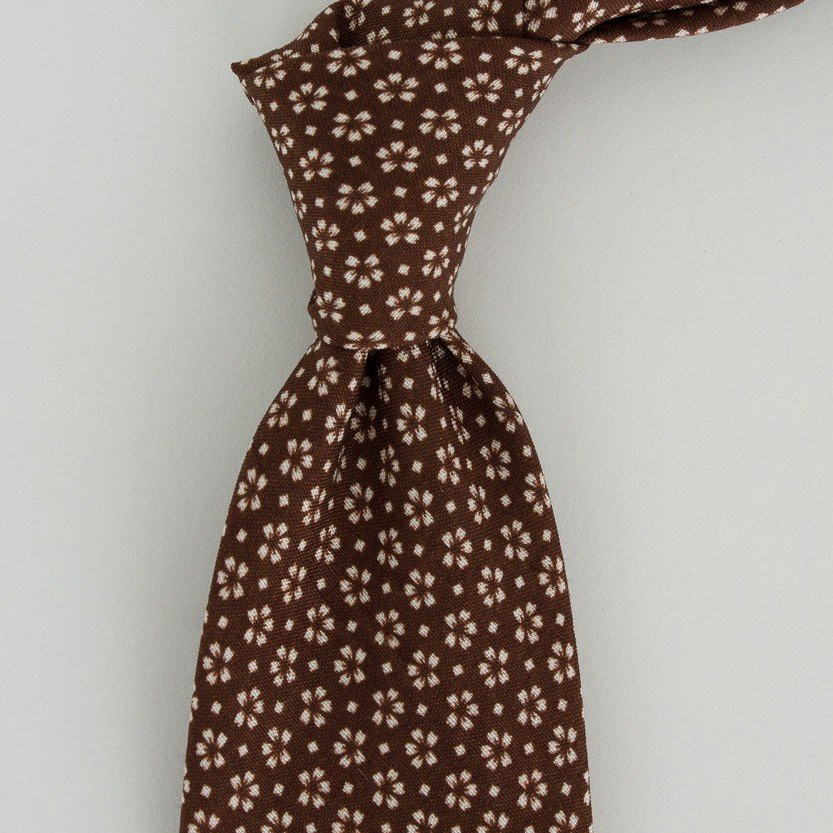 As an independent site, we're lucky to have the financial support of a few sponsors, so twice a month, we like to give them a quick "thank you."
Our first sponsor, The Hanger Project, specializes in high-end wooden hangers, but they also sell much more. For example, they have a 50% off sale going on right now on their stock of ties and pocket squares from Drake's and Robert Keytes. Robert Keytes, for those unaware, is a well-respected British silk printer, known for being one of the last companies to make ancient madder. They're also own some of the old David Evans archival books. (David Evans was one of the most famous British silk printers in the world, before they went bankrupt about ten years ago. They're archival books, however, survived, and are the source for many vintage design reproductions). 
Our second sponsor is Gustin, a unique online operation that crowdsources their production in order to offer customers lower prices. Since they only make whatever's pre-ordered (so there's never any need to account for overstock), and they sell direct to customers (thus cutting out the middleman), their prices are often much lower than their competitors. At the moment, they have open projects for raw, selvedge denim jeans, a navy waxed canvas duffel bag, a waxed brown chore coat, and several summer shirts. Their selvedge denim jeans start at $89, but use the same exact fabrics as their competitors, which sell for three or four times more. 
Our next sponsor Chipp Neckwear is somewhat new to the world of online retailing, but hardly new to the world of men's clothing. The company actually started in 1961 and is famous for being part of the bedrock of classic American dress (think: Ivy Style). Back in the '60s, they were the tailors for men such as President Kennedy. They still do custom work for folks who can visit their shop in NYC, but for online orders, they sell ready-to-wear ties, braces, and watches at prices that are at a fraction of their competitors. Recently, they just got in a new shipment of raw silks – all cheerful and playful, which is the style that they're known for.
Lastly, our thanks go to Proper Cloth for their support. They're an online operation for custom, made-to-measure shirts, and they just launched a new collection called "Oceanridge." It has a bunch of linen and madras options for this summer.
If you want to advertise on Put This On, just email us at contact@putthison.com. 
---