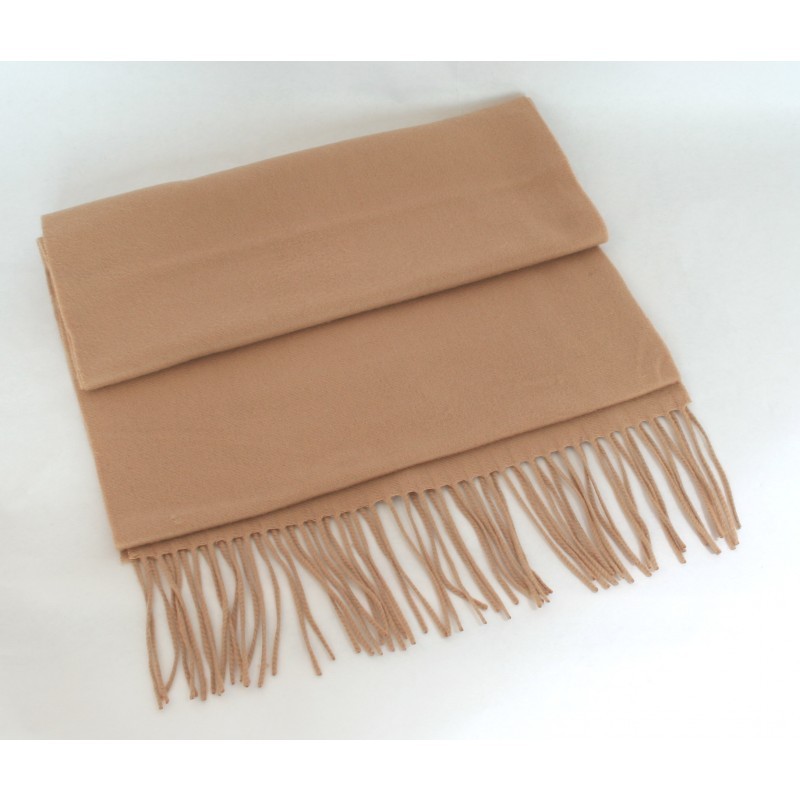 Late last summer I began searching for cashmere scarves for fall and winter. I'm not quite sure how I stumbled upon them, but John Hanly & Co. Ltd. caught my attention.
While there are several places you can buy cashmere scarves – in the past we've recommended signing up for Sierra Trading Post's "deal flyer" email list, which often led to their cashmere scarves being discounted to around $40 – I had several particular requirements for what I was looking for from mine:
Solid in color – no patterns
At least 70" in length
At least 12" in width
Mildly affordable (relative to everyone, but I was looking at or below $100)
Of course, I also hoped to find one of decent quality that wasn't "cheap" cashmere – I had a few of those already and didn't want to waste money going down that path again. 
It's hard to judge quality online – probably impossible – but I decided to take the risk and order two scarves from John Hanly. You can read more about the company here, which has been around since 1893 in Ireland, and they've been making scarves for brands and retailers like Polo Ralph Lauren, Barney's and Liberty of London. This convinced me to give them a try. 
The ordering process can be a bit tricky for U.S. customers. First, you should contact them and ask about discounting for VAT. If you want the VAT discount, then you have to give them your credit card information over e-mail to place your order (their online store doesn't allow for this). And you wait about two weeks for your shipment to arrive – it's worth noting that if you spend over €75, then they'll ship to the United States for free. 
I ordered two scarves, received free shipping and the VAT discount, which placed my order at around $70 a scarf, each which measures about 13.75" x 71". The scarves are extremely soft and after a handful of wears, they've stopped leaving cashmere fibers on my jackets. Admittedly, this did concern me a bit at the beginning, but after several months of wearing them this winter, it wasn't a continuing problem. Other cheaper cashmere scarves are still leaving bits of fibers around the back of my shirt collars after a lot more wear. 
I know spending $70 a scarf isn't exactly in everyone's budget (for a wider range of options, please read Derek's post on fall-winter scarves), but I've been really pleased with the value and quality of these cashmere scarves from John Hanly. 
-Kiyoshi
---