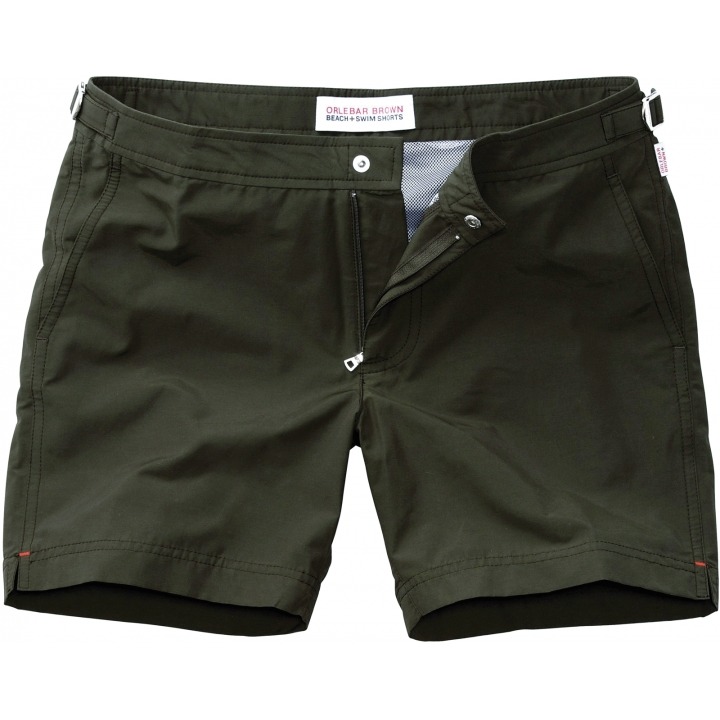 My favorite brand for swim shorts – Orlebar Brown – just started their end-of-season sale. Included is a range of sweatshirts, polos, and outerwear, as well as their swim trunks, for which they're most known. Their trunks are excellently made, and come with nice details such as adjustable side tabs (which eliminate the need for an elasticized waistband), but they're also very expensive. Full retail is around $250, plus taxes and shipping when applicable. 
At the moment, however, certain colors in their Bulldog model (which is their mid-length short) have been discounted to $70-125. The forest green pair you see above is one of the $70 offerings. There's also the shorter Setter model, which ranges from $85-115 (perhaps a nicer cut if you have a very athletic build). I bought a pair of the Bulldogs for myself some years ago, and have been very happy with them. 
For something more affordable, J. Crew has a bunch of models on sale, with prices starting as low as $25.
Of course, it's probably too late in the year to really get much wear out of these, but you know … summer will come again. 
Addendum: Whoops, the old link didn't seem to bring people to the sale. It's been since fixed. 
---