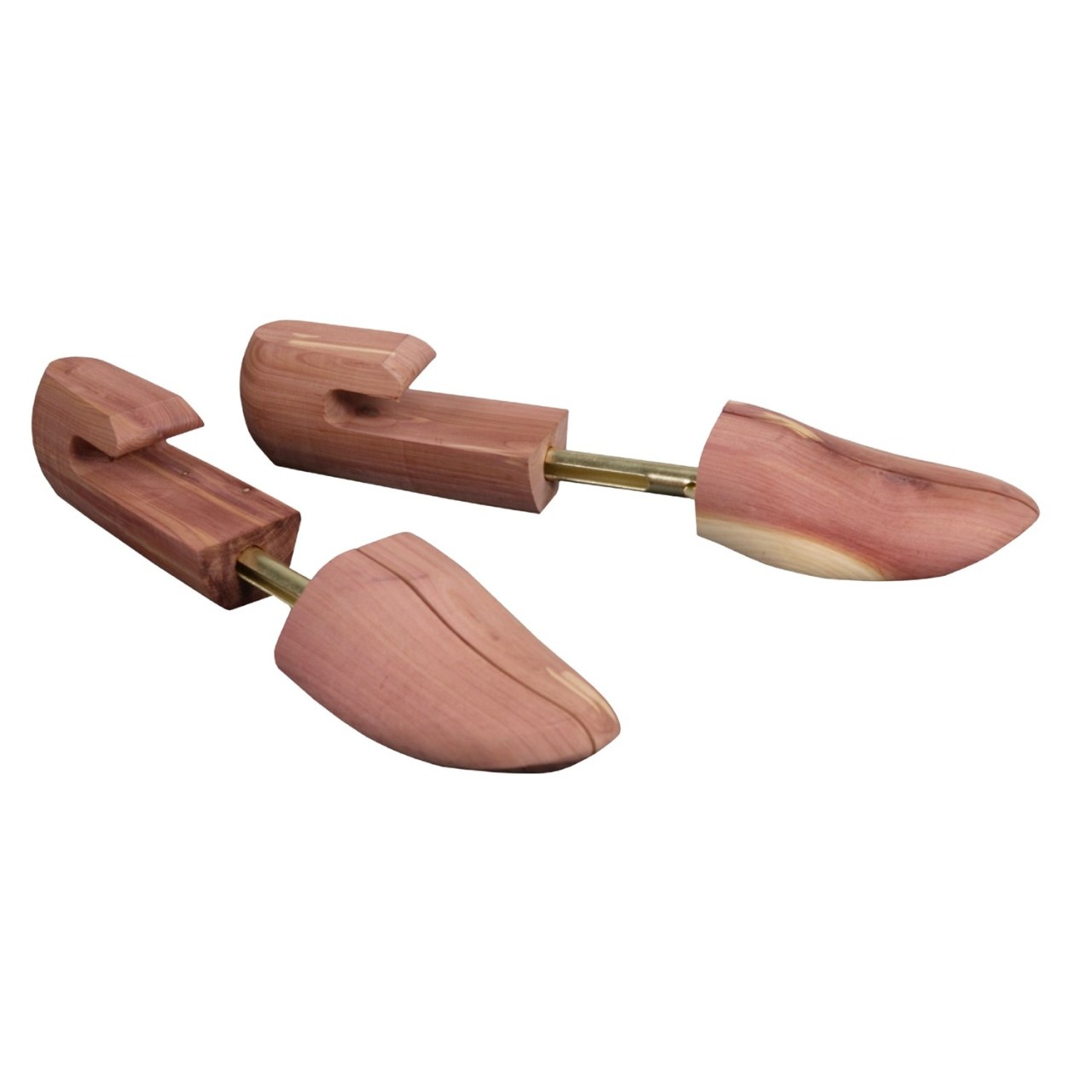 Sierra Trading Post has some good deals on shoe accessories. The first are cedar shoe trees from Woodlore, which – as I'm sure everyone reading this knows – are useful for helping your shoes keep their shape. Just insert a pair into your shoes whenever you're not wearing them. Note, these are factory seconds, so sometimes you'll get a pair with a slight blemish or something. I've bought dozens of these, however, and have never received a pair that didn't work like it was supposed to. 
There are also some shoe racks available for sale. This model looks rather tidy, but if you have a ton of boots, this model might be more useful. It's not only expandable, thus allowing you to fill the whole width of your closet, but you can also just install the metal bars on the second and forth tiers. This will allow you to fill the rack with everything from ankle-high chukkas to tall LL Bean boots. I use the same model to organize my boots. 
As usual with Sierra Trading Post, you'll want to apply one of their coupons to get the best deals. If you sign up for their DealFlyer newsletter, you'll get 30-40% off coupons pretty regularly. Otherwise, you can check their Facebook page, where coupon codes are regularly released. With a ~35% off coupon, you're looking at about $12.30 for shoe trees and $16.20 for that shoe rack.
---