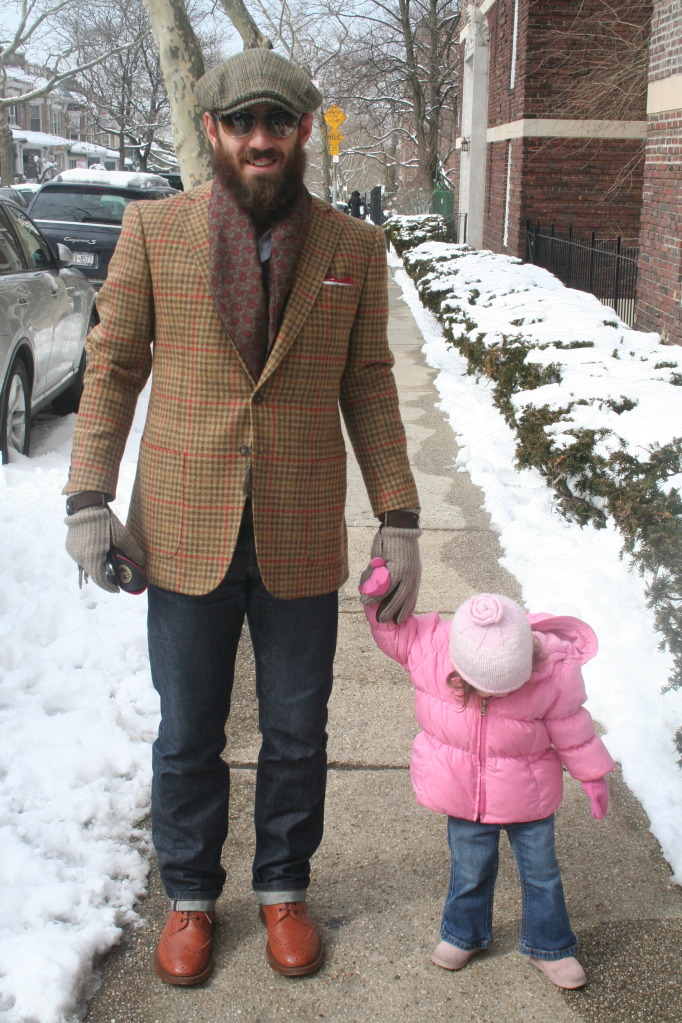 Rob's dressed for the serious weather they've been having in New York lately.  The coat is the boldest statement here – that pattern is called a gun club check.  It's traditionally a country pattern (yes, there are traditional city and country clothes), but I think given the weather and the Brooklyn milieu, that's entirely excusable.
Greg's wearing this heavy coat with a pair of dark jeans.  I think jeans are best paired with more casual fabrics like the tweed Rob's wearing – they both have a more utilitarian feel.  Rob's shoes, a pair of heavy brogues which toe the line between city and country and form and casual, tie the jeans to the coat.
Rob's also committed to growing that beard until he and his fellow teachers have a contract, which we're on board for 1000%.  The good news for Rob is that it looks great on him.
---