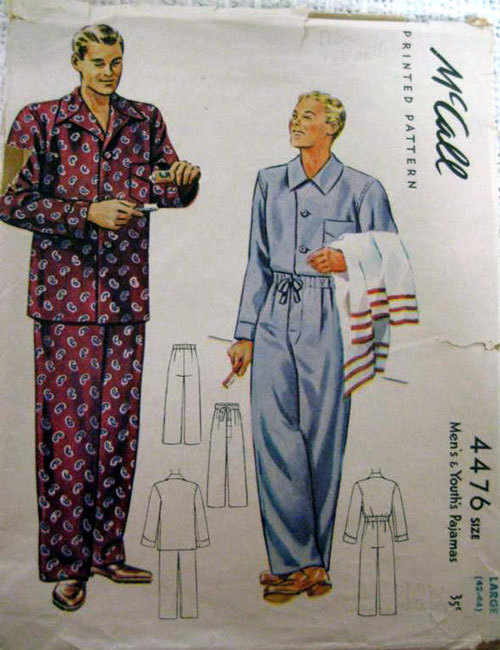 After some success making scarves for a few close friends and family members this holiday season, I thought I'd try a genuinely ambitious sewing project. The tricky bit of learning to sew when you're a man is that there's no basic building block piece you can make. Women who are bad at sewing can make skirts. Men who are bad at sewing can make… skirts.
So after careful consideration, I'm going to take a stab at making a pair of pajamas. I bought a pattern for $5 on eBay, and headed down to LA's fashion district to buy some fabric.
The big fabric stores, like Michael Levine, tend to cater towards seamstresses, not tailors. That means lots of cotton floral prints and not a lot that I would want to wear as pajamas. Some careful research turned up B. Black & Sons, who've been supplying woolens to tailors since the 20's. I figured that if they didn't have shirtings suitable for my PJs, they'd at least know who would.
The gentlemen who work at B. Black were a little perplexed by my presence, but offered a few helpful words of advice and sent me off to wander through the store. It's a big place, and chock full of suiting wool of every kind, but they had some cotton here and there, and I found something I liked. It's a pretty simple blue pinpoint oxford. Ten bucks a yard, and I needed six yards… this won't necessarily be a money-saving project, but I went for it. A few buttons from the notions counter and I was all set.
So, now I'm armed with a pattern, some buttons and no idea what the fuck I'm doing. Wish me luck.
(photo by Nick Solares)
---