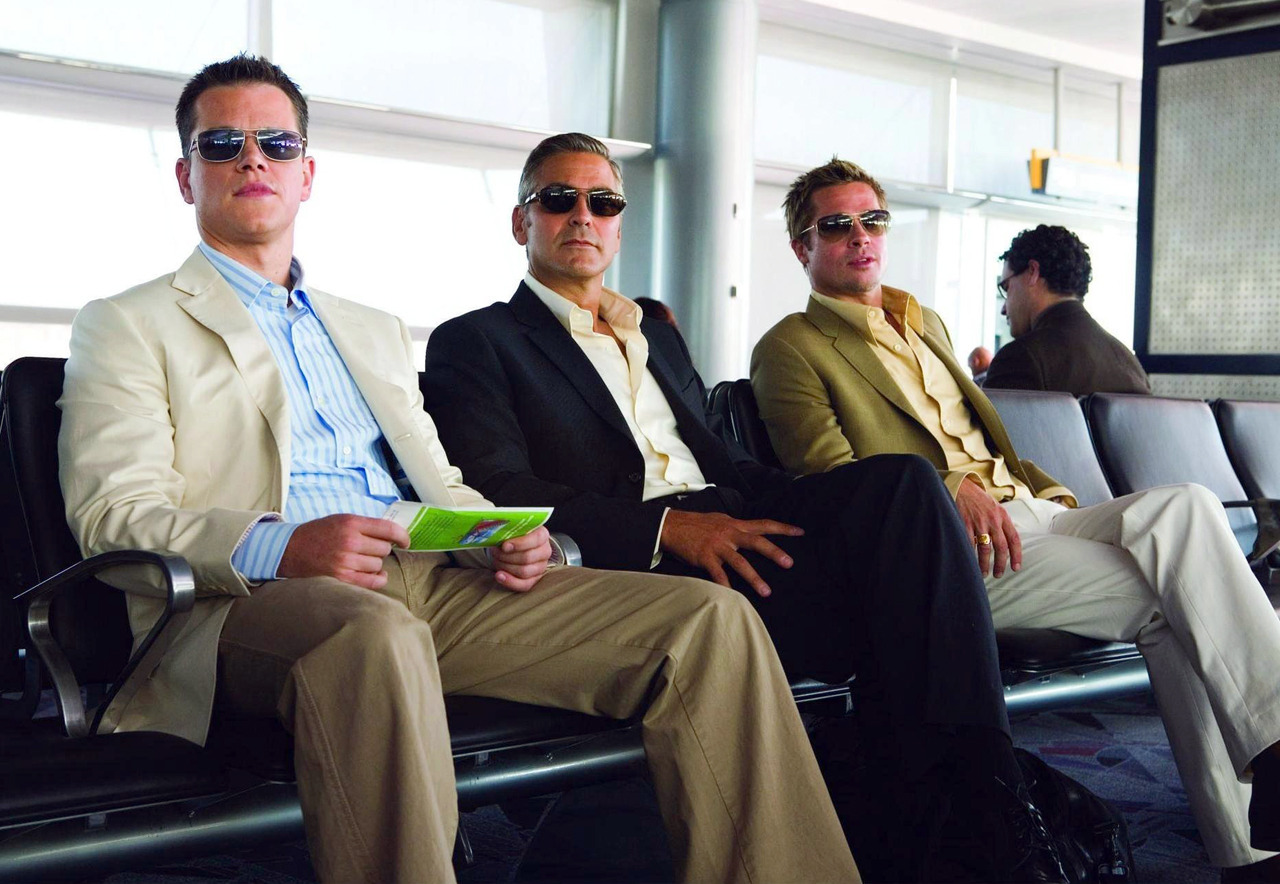 There's this old chestnut about the different ways in which English and Italian men dress. It's said that men in England favor conservative suits and sport coats – your basic grays, blues, and browns, in solid colors or subtle patterns – which they'll accent with an unusual shirt or tie. Italian men, on the other hand, will do the opposite. Whereas they'll rarely stray from their light blue shirts and navy ties, they take greater liberties with their jackets – brighter colors, bolder checks, and more unusual textures.
It's overstated for effect, but one thing is true: if you walk into your average menswear shop in Milan or Naples, you'd be hard pressed to find anything but your most basic button-ups. On Jermyn Street in London, where many of the city's best shirtmakers have shops, white and light blue are just the starting points. Over at Emmett, for example, you can find everything from bright sherbet colors to crazy, multi-stripes to loud florals. It's little surprise that companies such as Paul Smith and Liberty of London are seen as so quintessentially British.
When it comes to shirts, I favor the Italian approach. It's easier to get away with an unusual pattern on a jacket than a shirt. Plus, if you're wearing a tie, white and light blue make for better backgrounds. You can wear a light blue shirt with all but the most formal of tailored clothing. White, on the other hand, is better for business suits, night time activities, and summer afternoons. We have a guide on how to wear white dress shirts, if you need.
If you're looking for a third color, start with ecru. It sits in-between white and light blue in terms of formality, taking the best of both worlds. It's formal enough to be worn with gray suits and black four-in-hand ties; casual enough for tweed sport coats and corduroys. On bright summer days, it doesn't reflect as much light as white, making it easier on the eye. And, if your tastes are as conservative as mine, it's the perfect way to make a navy jacket with gray trousers combo look more interesting.
Note, there are good and bad forms of ecru. Too gray of a cast and the shirt can look dingy; too yellow and it can be unflattering for certain complexions. The perfect shade is somewhere in the middle, like the shirt George Clooney is wearing in the first photo above. Aim for the creamy, slightly yellow, off-white color of undyed linen. When the pitch is right, it'll go with almost any jacket in your closet.
Some good options this season: Brooks Brothers has some handsome pinpoint shirts in ecru, while Michael Spencer offers similar fitting shirts in oxford (made-to-order to boot, so you can get the details you need). Gitman Vintage also carries an over-dyed oxford, while our advertiser Proper Cloth offers made-to-measure shirts in two different hues of the color. For more casual options, check out Frank Leder and Portuguese Flannel. Theirs are perhaps too informal to be worn with a suit, but they'd be perfect with a modern workwear outfit (think: pegged, slightly cropped work trousers and a casual jacket, such as Engineered Garments' Bedford).
(photos via Ocean's Thirteen, Mister Mort, The Armoury, Suits of James Bond, The Trad, BAMF Style, and Heavy Tweed Jacket)
---