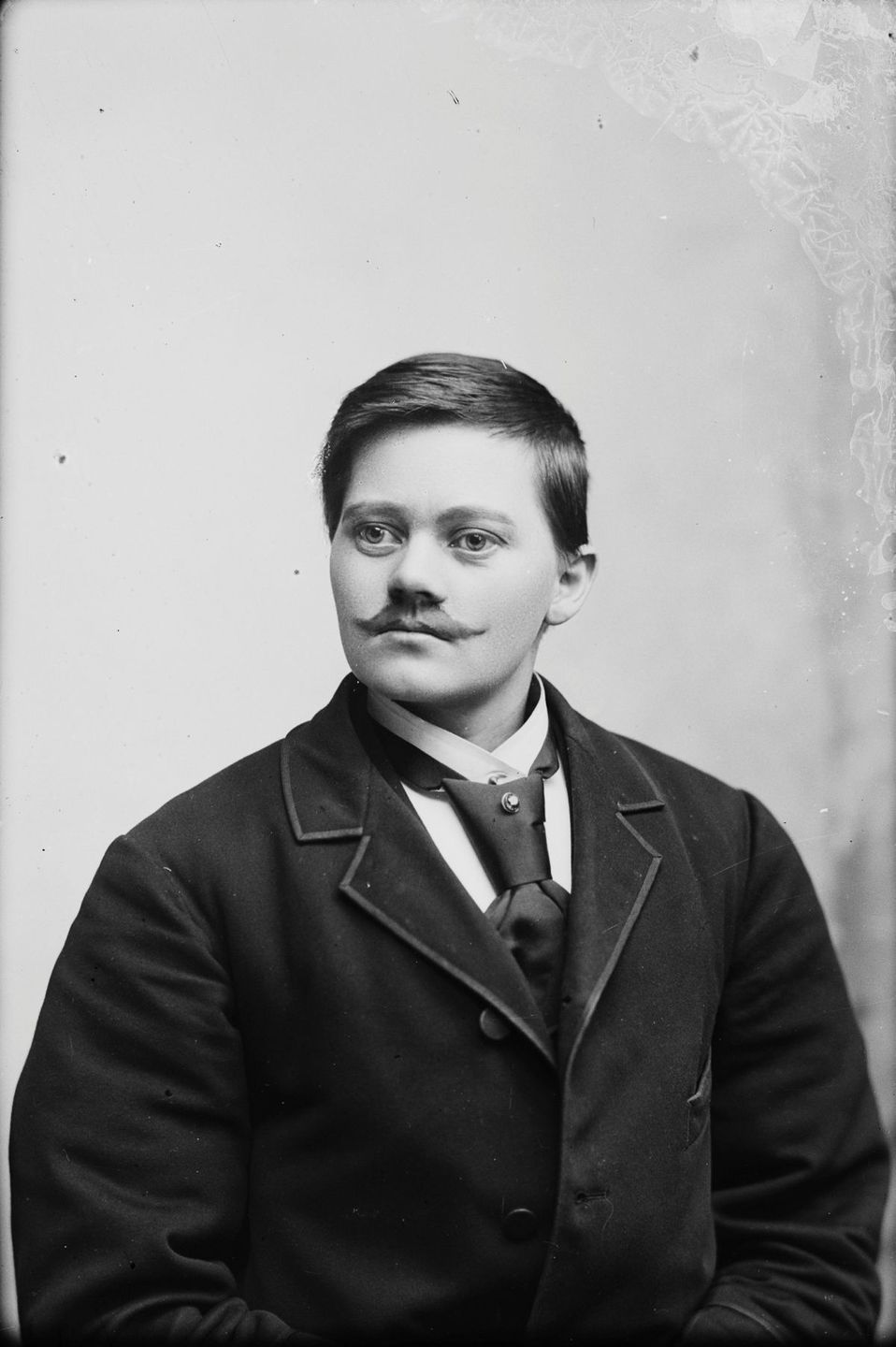 Mashable has a cool story about two Norwegian photographers and their gender bending experiments in the late 19th century. Between the years of 1895 and 1903, Marie Høeg and Bolette Berg operated a small commercial photography studio in Horten, a town in Vestfold county, Norway. During their off hours, they'd dress up in men's clothing, or put on fake mustaches while wearing dresses, as a way to explore the boundaries of gender. An except:
Høeg was an active and outspoken suffragist, and used the studio as a meeting place for fellow activists and women interested in the suffrage movement. (Women won the right to vote in Norway in 1913.)

More than three decades after Høeg's death in 1949, a box of the partners' glass plate negatives marked "private" was discovered on a farm where they once lived.

[…]

Høeg's defiant suffragist spirit shines through the images, her costume choices allowing her to occupy traditionally male roles and personas as she campaigns for women's right to an equal place in society.
(story via Christina Binkley)
---