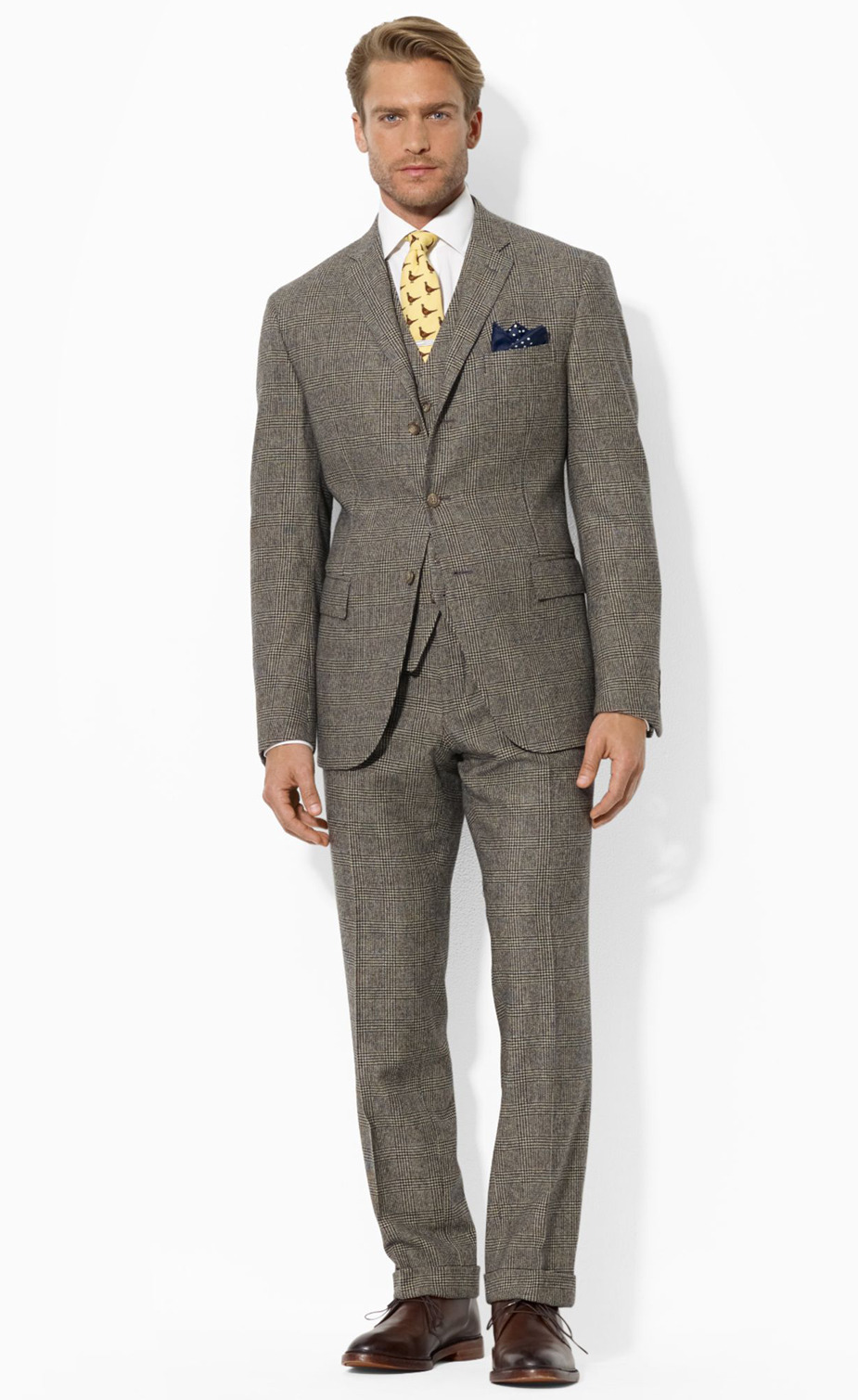 Finding the right suit can be really difficult if you're not familiar with the terrain. And even when you are, it can still be hard. So I've put together a loosey-goosey guide on where one might want to look first for a good suit, given certain budgets. Yesterday, I covered stuff under $1,000. Today, I'll talk about brands at the four-digit mark (either on sale or at full-retail prices). Again, many thanks to my friends listed at the end of this post for helping me put this together.
For a budget between ~$1,000 and ~$2,500
For a budget above ~$2,500
Ready to wear: The world of nice suits in this range is perhaps too big to cover. Just to start, however, you can find really great ready-to-wear models from companies such as Isaia, Kiton, Brioni, Attolini, and Oxxford. All those will have good made-to-measure options too if you need something customized. If you don't want to play the sales game, you'll also find many of the Italian labels listed in the last category being offered here at full retail.
Bespoke: In this price range, you'll start to find some very good bespoke options. Again, that's a topic that's too big to cover in this post, but you can begin by checking out some of the bespoke tailoring houses talked about at StyleForum. Popular ones include WW Chan, Steed Bespoke, English Cut, Napoli Su Misura, and Rubinacci. The upside to these operations is that they regularly travel to different cities around the world, which makes it easier to get really high-end bespoke tailoring if you're not able to regularly visit England, Italy, or Hong Kong (where these tailors are based). Savile Row tailors are also excellent, and many travel. You can find a partial list of the tailors there at the Savile Row Bespoke Association. Lastly, don't forget to search your own local area for good tailors, as it's not only good to support local craftsmanship, but it can be helpful to work with someone nearby.
Ending Note
It's worth stressing that this list isn't meant to cover every worthwhile suit in each price tier. It's a list of suggestions of where you might want to look first if you're in the market to buy a suit or sport coat. As usual, fit is going to be most important, so while a $2,500 suit might be better built than a $750 one, it's best to try on as much as you can. A perfectly fitting suit that's fused will look a hundred times better than something fully-canvassed, but ill-fitting. Use our guides on fit and style when shopping around. Once you develop your eye, you'll soon find what works best for you.
(Special thanks to La Casuarina, A Bit of Color, This Fits, Ivory Tower Style, Réginald-Jérôme de Mans, and Breathnaigh for their help with this article. Also, credit to Ralph Lauren and Voxsartoria for the photos above. The Ralph Lauren photo is of a Polo suit, while Voxsartoria is wearing a bespoke 4×1 double breasted jacket by Steed, and bespoke trousers by Napoli Su Misura).
---