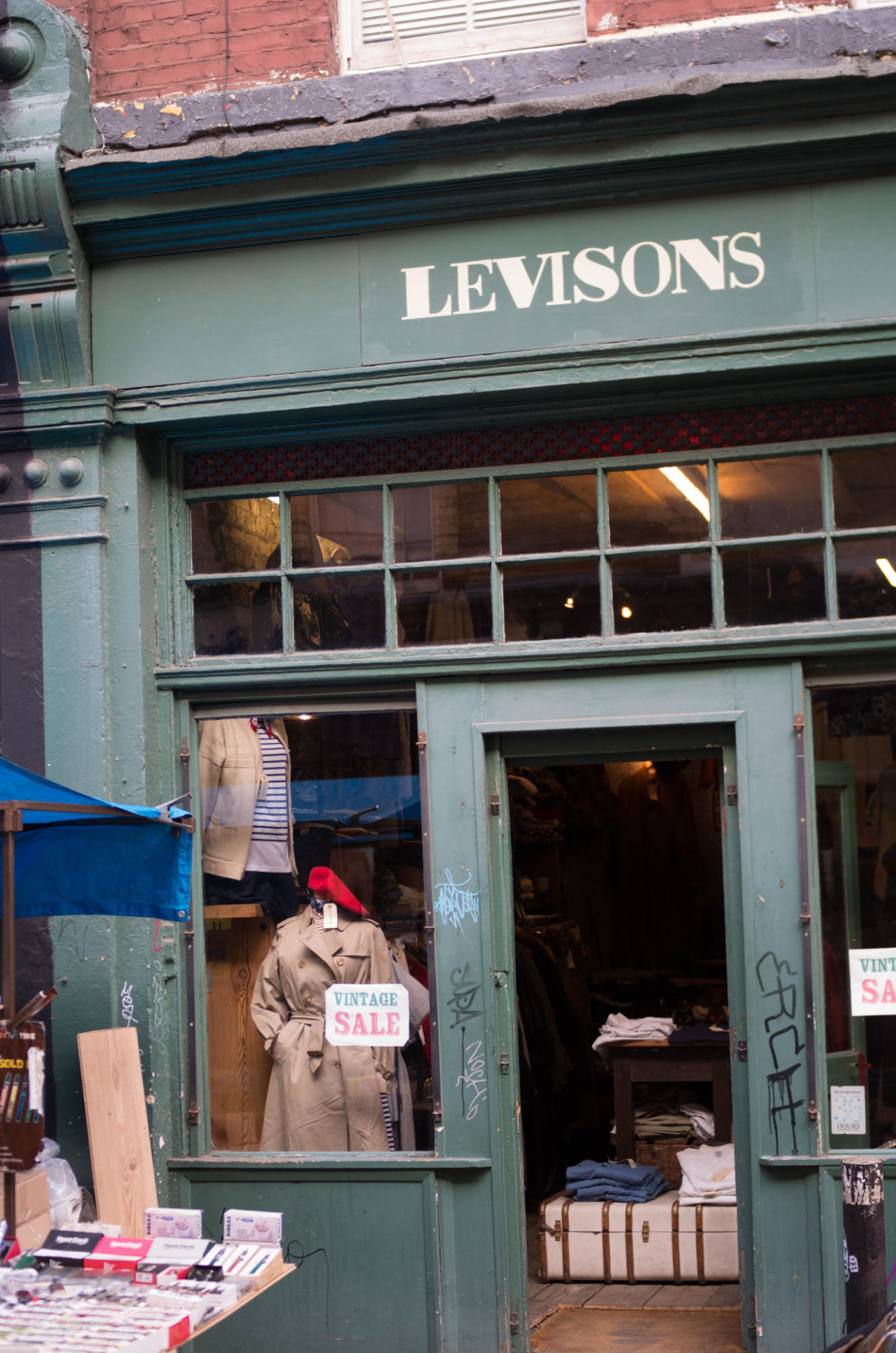 I just got home from two weeks on tour with the Judge John Hodgman podcast. We went from Maine to DC, then across the Atlantic to the London Podcast Festival and had a grand time. One of our best discoveries was a little vintage show called Levison's, off Brick Lane in London.
We were visiting the weekly market on the Lane. The street is lined with stalls, and several parking lots are taken over, too, by vendors selling everything from new hardware to second-hand clothes. The market was fine, but Levison's was superb.
It's a small shop, but full of wonderful things. Militaria seems to be a specialty, with tons of styles of field wear ranging from the relatively commonplace to the distinctly rare. There were more formal clothes, too, though it probably isn't the place to go to find a morning suit for your wedding. Instead, look for rough-and-ready casual wear.
Hodgman and I had a lively conversation with the shopman Ricardo while jazz bopped along in the background. I left with a pair of field trousers in my (big, hard-to-find) size. I paid a pretty penny, but not an unreasonable amount. It's London, after all.
Levison's
1 Cheshire Street, London, E2 6ED
Monday: Saturday 11am – 6.30pm
Sunday: 9.30am – 5.30pm
---