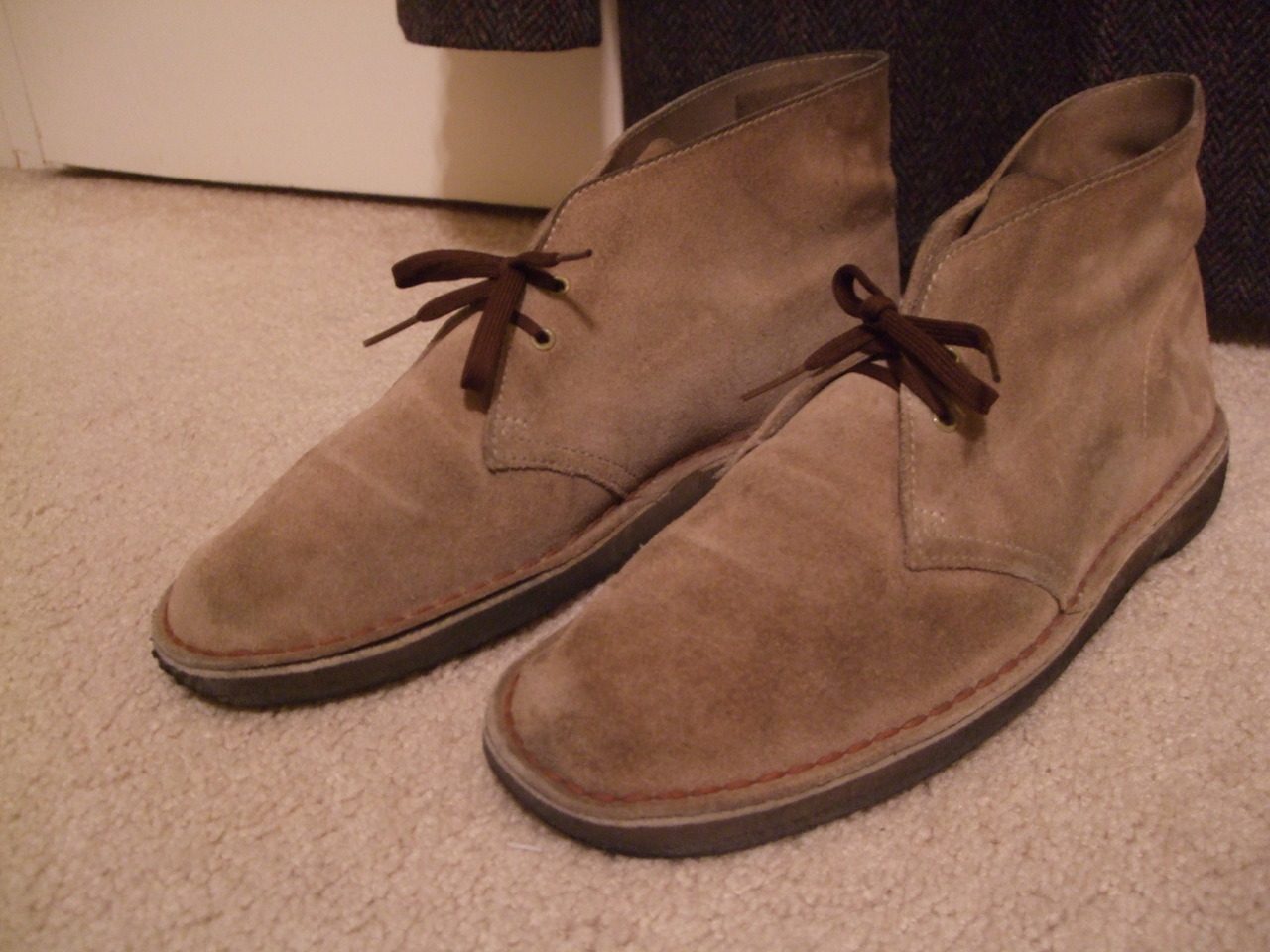 The laces on one of my DBs snapped last week, so I rode down to the shoe shop yesterday to buy new ones. Just for kicks, I opted for brown laces.

Picture doesn't do them justice. I should have done this as soon as I got them. They look fantastic.
Sand-colored desert boots, fall-ified.
---