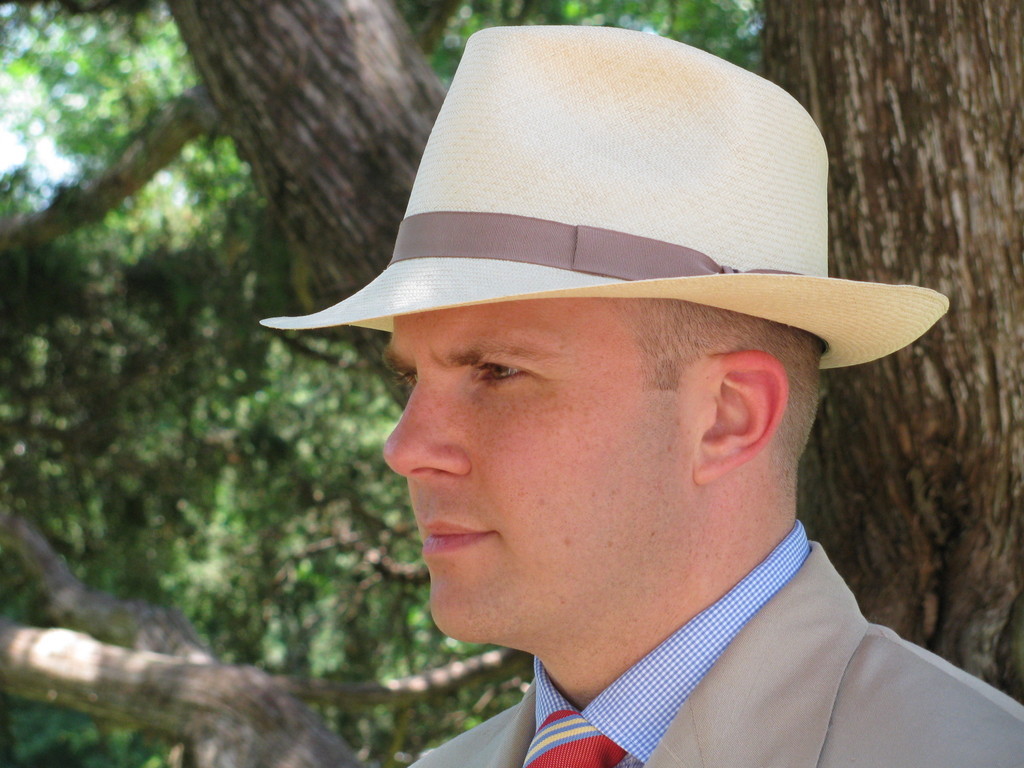 Another real man dressed well today.  This time it's Alan, from "the heart of America," wearing a summer hat by Vintage Silhouettes. 
People often write asking how to wear a hat without looking like a goofus.  Alan's demonstrating it here.  You have to start by wearing a high-quality hat (tough to find these days).  It should suit your head.  Most importantly: it should be functional.
Here, Alan's keeping the hot summer sun off of his head, something anyone can relate to.  In winter, he might wear a felt hat to keep the rain and wind away.  Wearing a hat when it's functional is the easiest way I know to wear a hat without looking like a cosplayer.
---