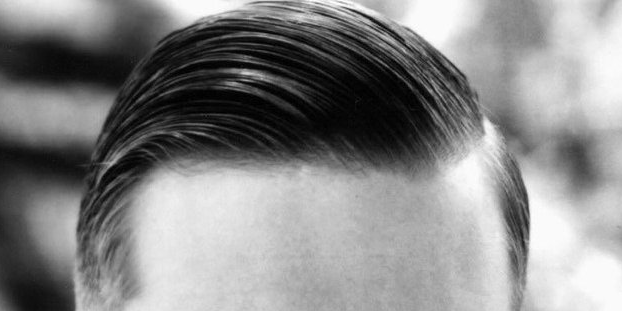 I haven't liked any of my hair styles more than I liked the one I've been getting for the last 6 years or so. You probably know the one–it's shaved on the sides (to varying severity, depending on how cool I feel), longer on top, and combed or hand-swept back with a dab of pomade. When I first got it, I'd like to think it remained something of a statement–sharper than milder Mad Men side part, more art school than business school, and as it turned out extremely versatile. It worked fine with whiskered denim and workboots, with fancy sweatpants and tech-y sneakers, or with tailoring. I got compliments at my office, which is pretty conservative, style-wise, and yet I still sorta felt like I had my old 90s skate rat undercut. But the first hint it might be problematic was the shorthand with which people referred to it, even back in 2011: the Hitler Youth.
Now, I'm all for reclaiming things that were tainted by bad associations in the past. Part of the reason the haircut came back into style was its endorsement by a cosmopolitan crowd of cool kids (or not so cool, depending on how you feel about Macklemore), some of whom were more likely referencing 1980s new wave/synthpop scenes or later fashion riffs, like Raf Simons's styling in the early 2000s. People and movements who were pointedly anti-fascistic, and broadly friendly to marginalized groups. People who were wearing the style at least a little ironically. Guys in the 2010s wearing the haircut were more likely militant about things like the inherent superiority of vinyl, or pour-over coffee, than politics.

The problem now is that the haircut's been re-re-claimed. Men who unashamedly spout racist, regressive rhetoric seem just giddy that they can do it while coiffed like their forebears. So it's time to move on, fellow kids. Bring back Clooney's Caesar, the butt cut, let's take back the Guy Fieri, for god's sake. I'd certainly rather be mistaken for a Smash Mouth fan than one of these guys.
---