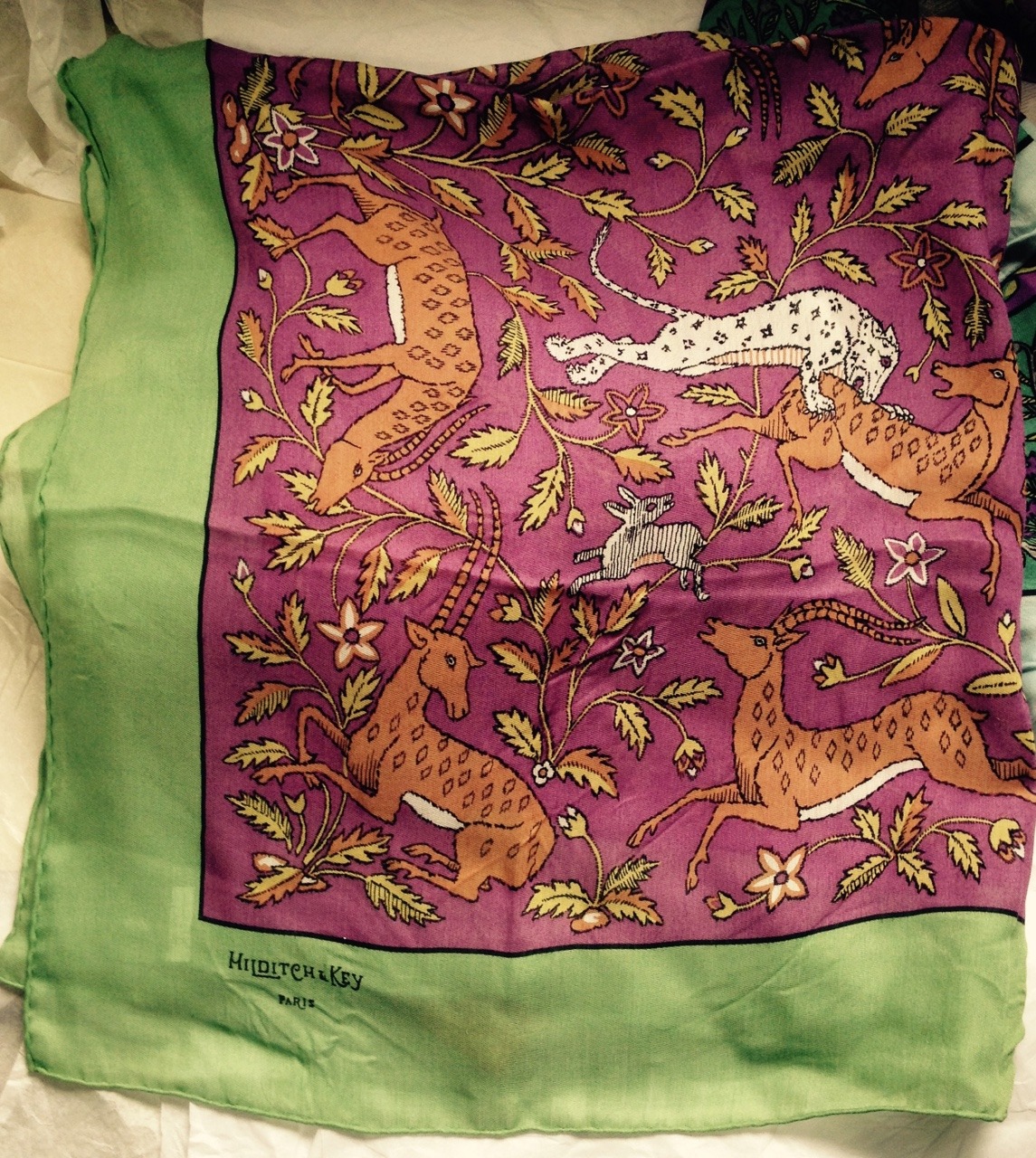 Our buddy the RJcat, who also goes by the name Réginald-Jérôme de Mans, is a living menswear encyclopedia. He probably knows more about classic men's clothing than anyone around. 
RJ used to write for A Suitable Wardrobe's blog, but since its been closed down, he's had to find a new home. You can now read his writing at No Man Walks Alone's blog, as well as his own. The latter mostly has photos of really awesome, often long-forgotten things. 
Pictured above: Old scarves, mostly from Hilditch & Key Paris. Interesting how some of the designs look very much like modern Drake's pocket squares. Compare, for example, these two floral prints, the similar mogul designs, these two pieces featuring leopards hunting antelopes, and of course the famous La Dame à la licorne inspired prints. 
---