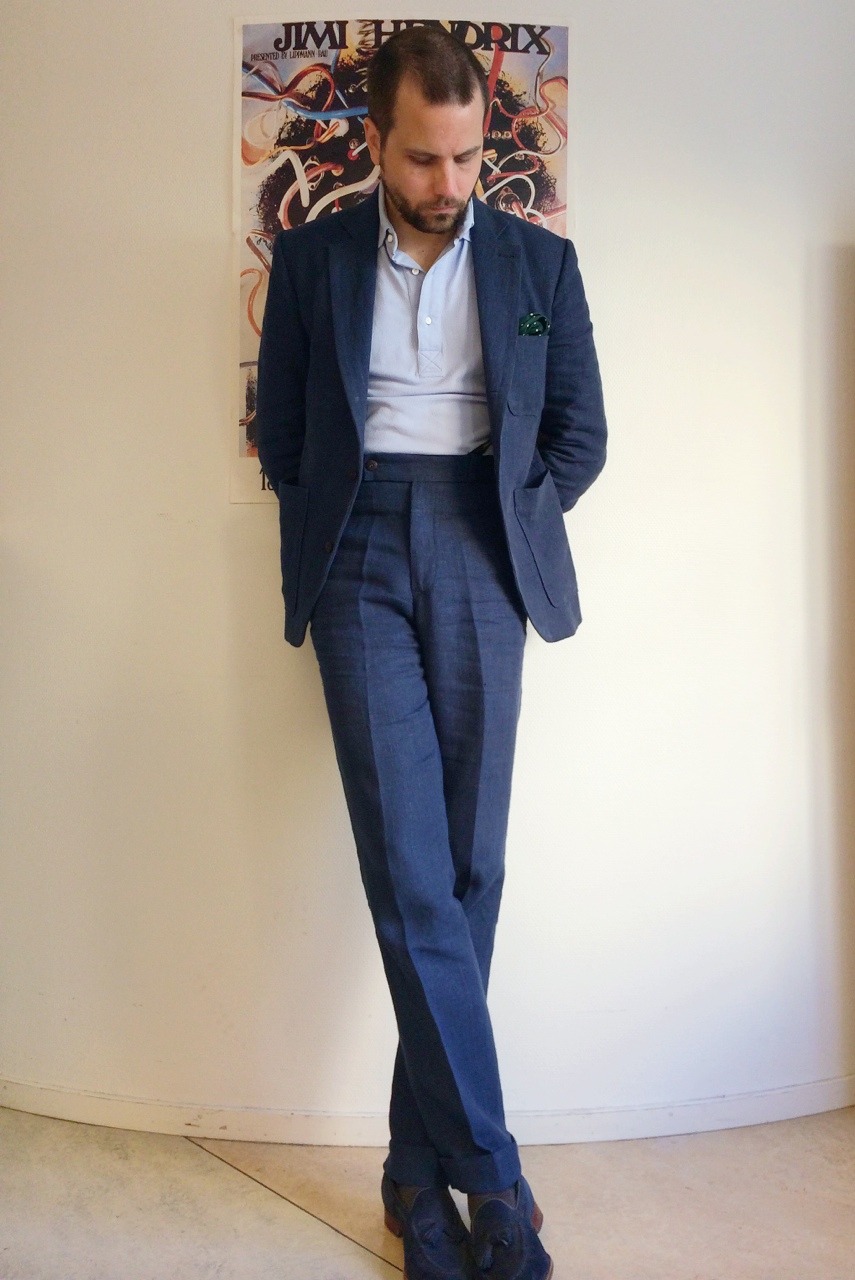 Visit any store that sells suits these days and you'll find the same thing: racks upon racks of dark grey and navy business suits made from four-seasons weight, Super-100s wool. Like how all takeout/ delivery places only serve Chinese food or pizza, sometimes it feels like we have hundreds of options, but very few choices.
Which is strange because, with so much of the world going casual these days, you'd think there would be more causal suits. Instead, we just see a bifurcation between business dress and sportswear.
A good casual suit can be a great addition to your wardrobe though – especially if the jacket can be worn separately as a sport coat. Here's Erik in Stockholm wearing a French blue suit made from a slubby, loosely woven linen. The triple-patch pockets and soft shoulders help give the jacket a more relaxed look, while the light blue, long-sleeved polo and navy tassel loafers accentuate the suit's casual sensibility. This is more something you'd wear to a nice Sunday brunch, rather than a Monday morning meeting.
With a suit like this, you could wear the jacket separately with khaki chinos or cream linen trousers, and the trousers separately with a tan cotton sport coat. In fact, get a tan cotton suit and you'll have four different outfits already (two suits, and then two-mix-and-matches with the jacket and trousers). Arguably better than buying jackets and trousers separately, and definitely more fun than having a wardrobe of just business suits.
(photo via sowhatelseisnew)
---