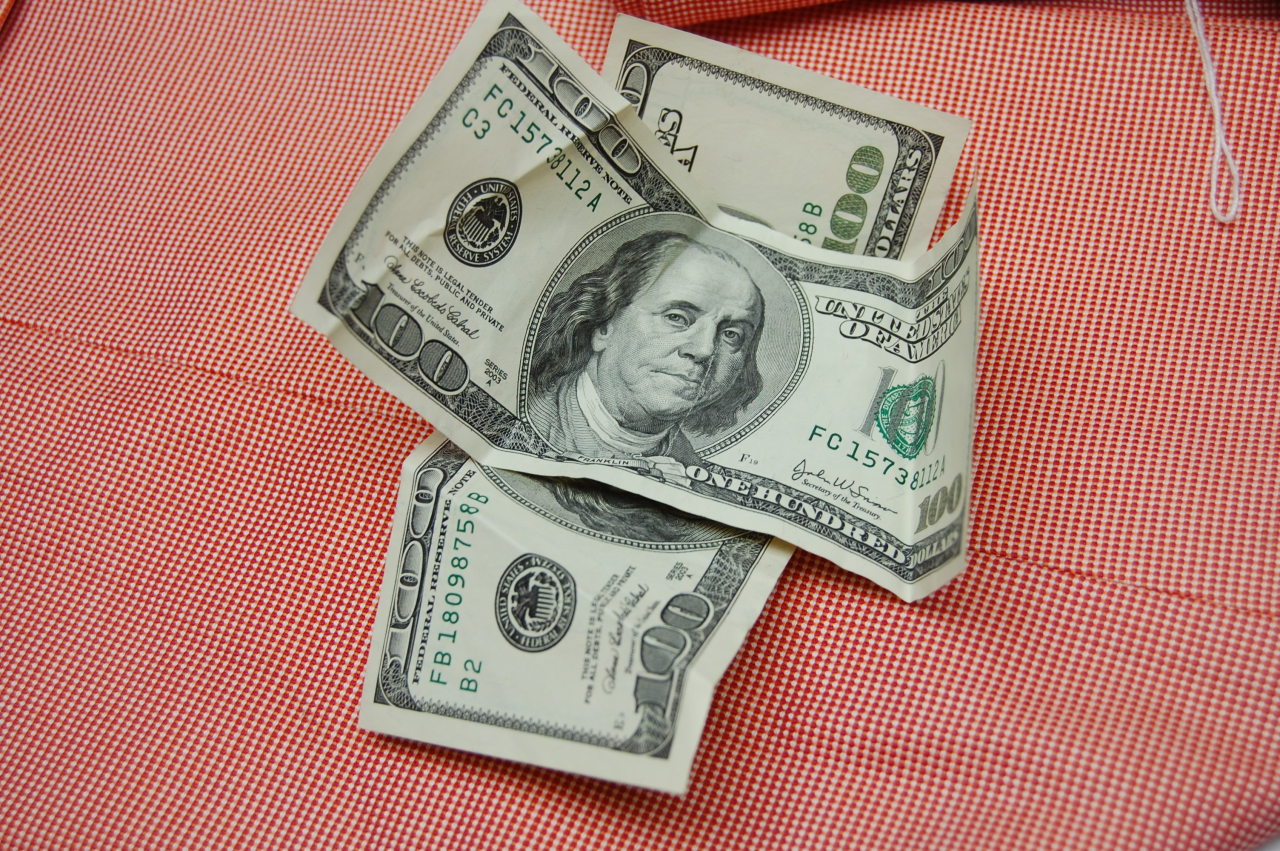 If you've ever brought home a thrift find, you've probably had a fleeting hope that you'd find something special in the pockets. Maybe something leftover and forgotten, and worth more than what you paid for the garment. Most of the time, unfortunately, the only things we fish out are candy wrappers and crumpled up receipts – assuming there's anything inside at all. 
Some people, however, get lucky. In this StyleForum thread, a few members are sharing stories about their more unusual finds – one of which netted one guy a cool $900. Excepts from the thread, following the order of the photos above. 
Straight Up Money: "Found these Gitman Bros, made in Italy, pants. Apparently worn, maybe once, by a guy who didn't know the best place to store his cash."
Old Medicine: "Found these in a thrifted VTG 1950's sport coat today. Original 1950's McNeil Tylenol, before they actually named it Tylenol."
Gold Chain: "Found a couple pairs of JM Weston shoes last year and when I got home, this 18" gold rope chain fell out of the brown pair. Got more for the chain than both pair of shoes."
Dope: "Some cigarettes and one funny cigarette in the mix."
Gold Cufflinks: "In the pocket of a hole-ridden J.Press sport coat, I found a bag of cufflinks. After turning them in, one of the workers let me keep a pair. I kept the pair of 22k gold 1882 $5 coin cufflinks. Sold them for about $900."
For more amazing thrift shopping stories, check out this interview with Matthew from Luxeswap, who traded his way from thrift finds to a Ferrari. 
---