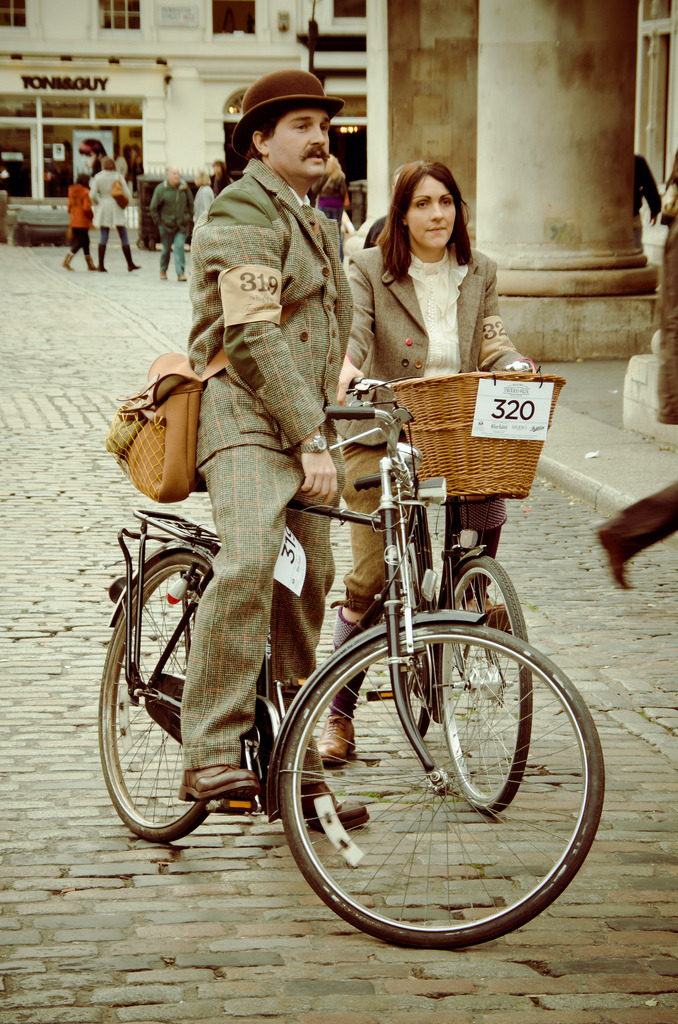 Shane asks:  I would love to hear some discussion on blazers / sports coats and the use of elbow patches.  Yes or no?
Several folks have written me about elbow patches lately, so I thought I'd offer an answer.
Traditionally, elbow patches patched the elbows of coats. After all, the elbow, being both a flex point and a point likely to be abraded, is the part of a coat that wears out quickest. Elbow getting thin? Want to keep the coat? Patch it. There's no doubt that patching a worn elbow is kosher. My favorite cashmere sweater has patched elbows, and I've got an old herringbone tweed coat that's going to need some soon.
Add elbow patches to an old coat, and it instantly becomes more casual. Indeed, it's a maneuver that only works on coats that are inherently casual to begin with – you see patches on tweed, corduroy and the occasional flannel blazer, but you'd never seen them on a pinstriped business suit. The patched elbow is suitable for the man who lives in a casual sportcoat but values thrift. Hence the professorial associations.
In the last few years, patched elbows have been seen on ready-to-wear more frequently. Brands like Brunello Cucinelli have added patches to blazers and sportcoats with great abandon. It's part of the re-casualization of tailored clothing, a specialty of the Italians of late. At its best, it can be a nice color and textural contrast to the primary fabric. Some folks have gone a bit crazy with the idea.
Adding patches to an existing coat is an inexpensive alteration, but be careful not to go too wild, or it can look affected.
---