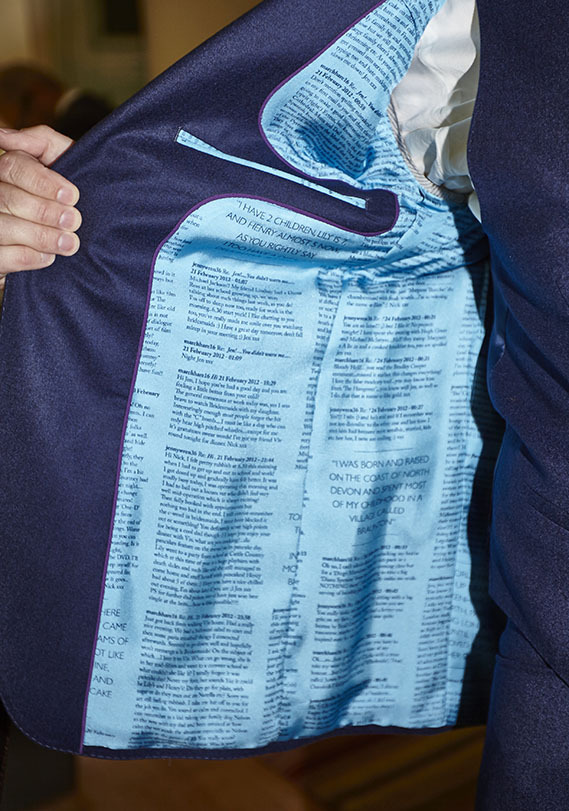 Graphic designer Nick Reeve wanted to make his wedding suit special. He had met his wife on an online dating site, and they exchanged a lot of messages before they met for a date; he decided that it would be "meaningful, but not overly sentimental or slushy" to print the text of those messages on the lining of the suit he'd be married in. Of course, being a graphic designer, he typeset them himself and worked with his tailor, Marc Wallace, to have the design printed on blue silk. He even managed to keep the project a secret from his fiancee until the big day.
I think this is a neat idea, I'd do it myself if the AOL IM conversations between me and my now-wife weren't lost forever and didn't consist mostly of goofy Simpsons references.
Read more in the Creative Review. H/t Mitchell Goldstein.
–Pete
---