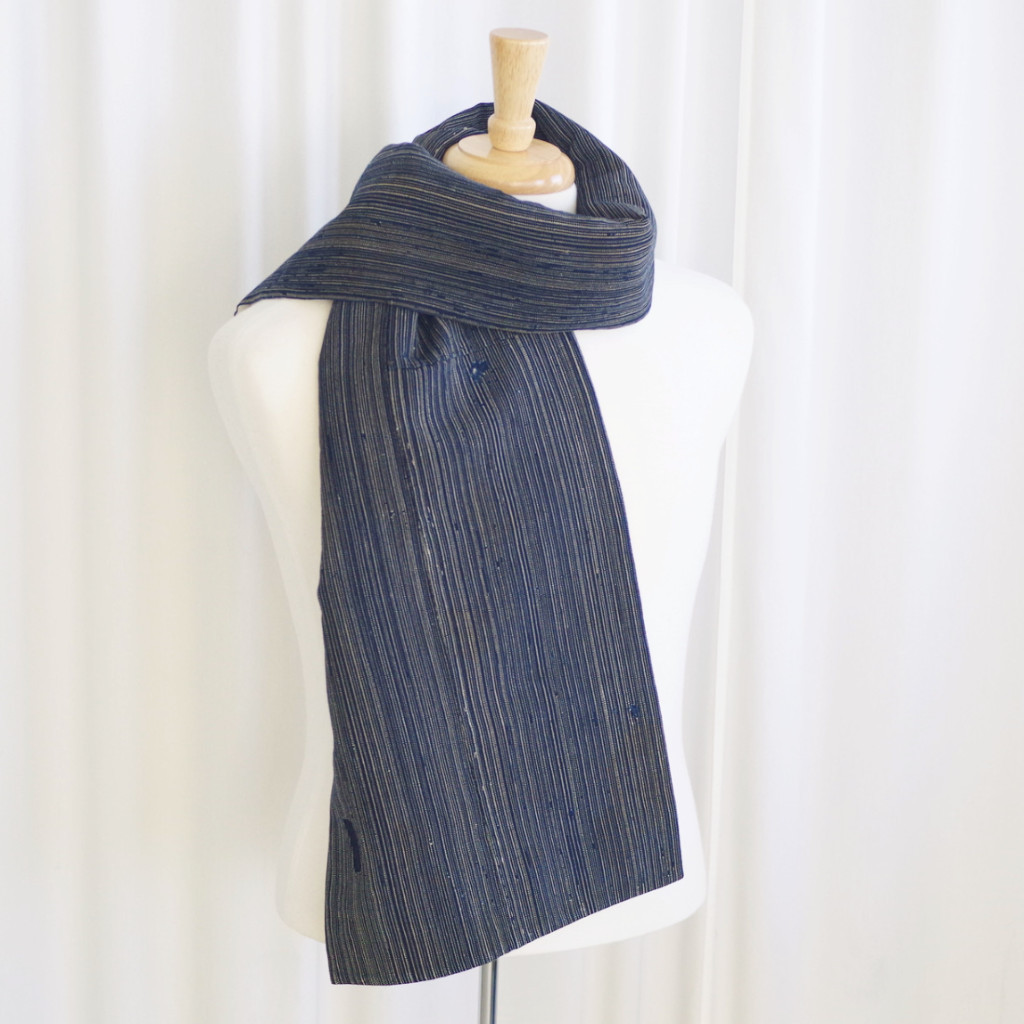 Earlier this week, we introduced our Flying Ace scarf, made from vintage white linen, and intended to invoke the glamour and insouciance of early fliers.
Now, we're excited to add a few more new scarves to the mix.
Above, you can see our Hmong indigo scarves. These are made from vintage wax-resist indigo dyed cotton, made by the Hmong, a cultural group who live in parts of Laos, Thailand, Vietnam and China. The Hmong are known for their incredible textiles, and this is no different.
We've also added three new fabrics to our series of Japanese boro scarves. Each is made from boro that's as old as the late 19th century. We painstakingly unstitched large panels used for clothes and bedspreads, then lined them with vintage Japanese silk. Each piece is uniquely worn and repaired over many decades, and completely transformed in our sewing process.
As always, each of these items is made from materials we've searched the world to find, and made responsibly right here in Los Angeles by a skilled craftswoman. All are available (along with dozens of other remarkable things) in the Put This On Shop now.
---