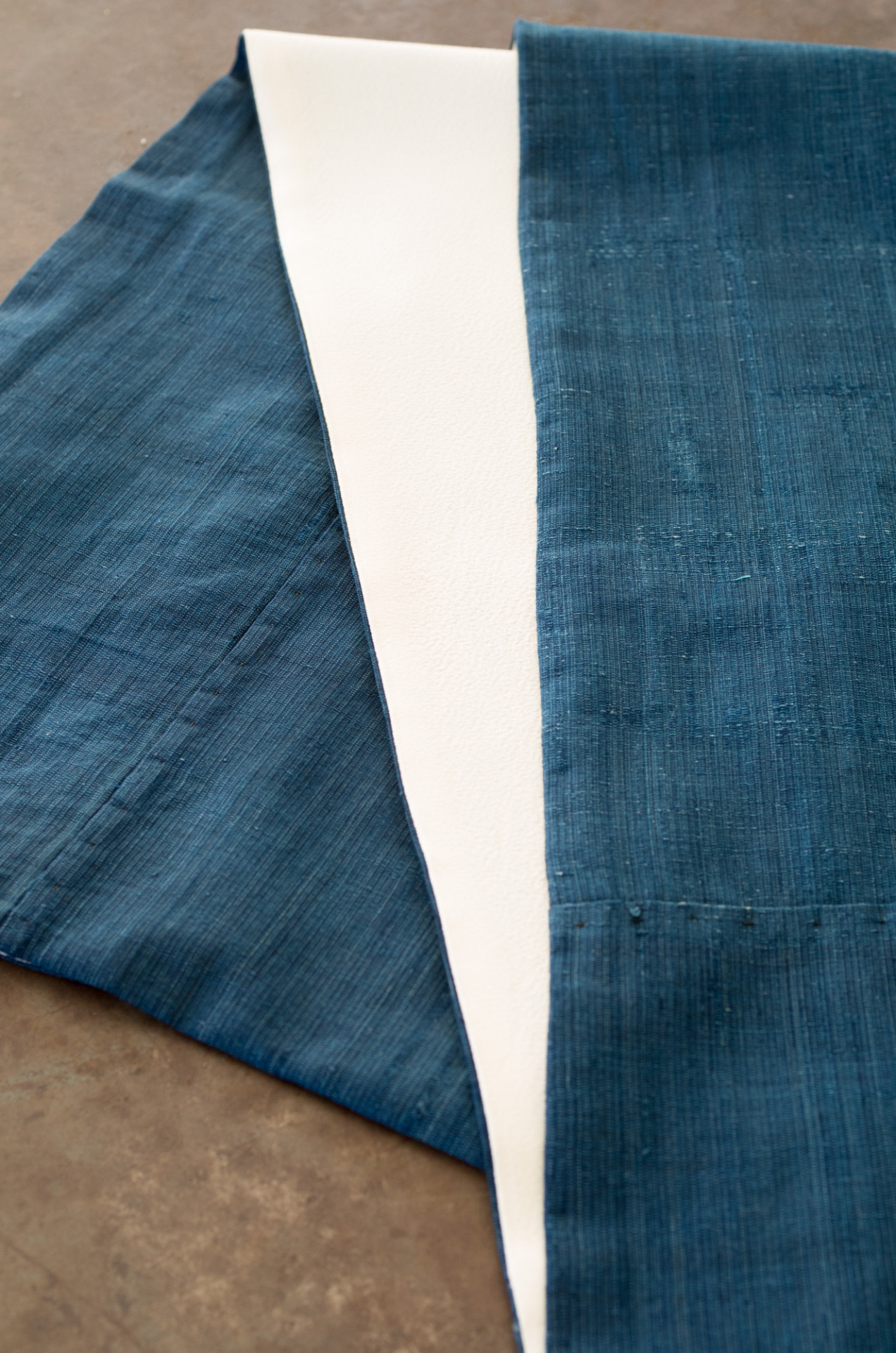 Boro tends to come in large pieces. Sometimes it's a coat, sometimes a bedspread. It's Japanese cotton, milled in the 19th century and used and patched for a hundred years thereafter. It's hard to come by these days – prized by collectors. And it's the basis for an exceptional special group of scarves.
We took full width panels of cotton, selvage-to-selvage pieces made around the 1870s or 80s. We cut them into long scarf lengths, and lined them with Japanese silk from early in the 20th century. The result is our line of boro scarves. We have three styles, though thanks to the wear and mending of a hundred years of use, each piece is unique. They're soft in the hand, and cut generously in length.
To compliment them, we also have a simple white silk brocade scarf, unlined with a hand-frayed edge. The silk here is also Japanese, made in the early 20th century.
All four scarves are on sale now in the Put This On Shop – along with dozens of beautiful handmade pocket squares and vintage accessories.
---