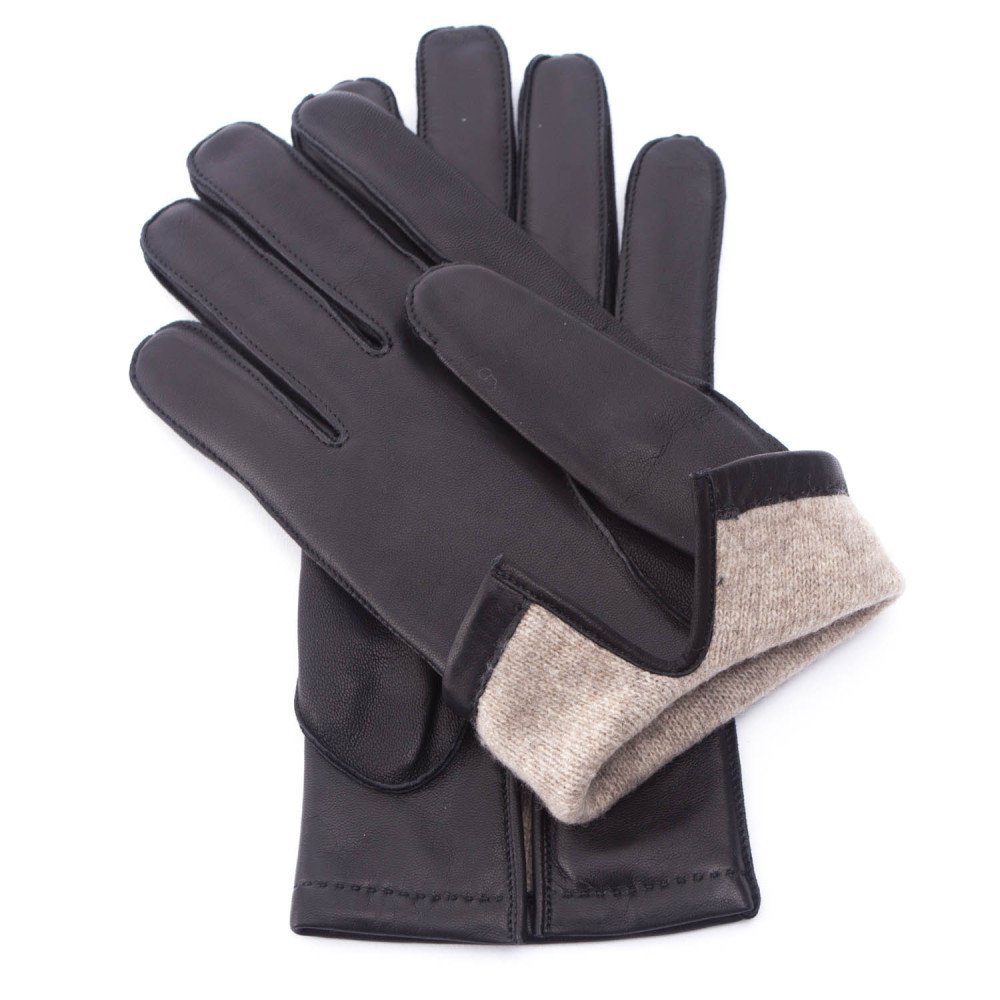 We're only able to do Put This On because of our sponsors, so twice a month, we like to show our appreciation by giving them a special shoutout. 
Our first sponsor The Hanger Project is having a special-one day sale today. Take 15% off knitwear, outerwear, scarves, and gloves with the checkout code DEAL15. The code works on The Hanger Project's special run of Merola gloves, which are made with what are known as "quirks" – small gussets in between each finger, placed on the interior side of the hand. Few makers include quirks on their gloves because they're labor intensive, but on the upside, they also improve fit – better matching the natural curve of your hand as you bend your palm. 
Next, Gustin has some new crowdsourcing projects up this week. There are waxed cotton Harrington-styled jackets, as well as lightweight jersey henleys. Both are made in the USA from American-made fabrics, and are designed to be worn with the kind of raw denim jeans Gustin is known for. If you're looking to add to your trouser wardrobe, you can also check out Gustin's line of American-made chinos. They have them this week in khaki and charcoal.
As if Chipp didn't already have enough grenadine options, they've added two new colors. One is a bi-color silk, with a mix of wine and navy; the other is a sage green. Both, of course, are made in the USA just like all of Chipp's other four-in-hand ties. And although they use the same Italian silks as top-end makers, they cost about a third of the price. 
Meanwhile, there's a lot of new things going on at Proper Cloth. They just put up some limited edition shirt fabrics from Canclini (a top-end Italian mill), and launched a new line of leather duffle bags. If you're in NYC, the Proper Cloth team also invites you to come by their new showroom. UrbanDaddy has photos. 
Lastly, our thanks go out to Linjer and Indigo & Cotton. Linjer's minimalist watches (which got $1 million in pre-orders on Kickstarter this summer) are now in-stock and available for purchase. Their cashmere scarves also just arrived from Italy, and they've created a holiday gift guide if you gift ideas for the special people in your life. Indigo & Cotton, meanwhile, has some new things in from Still by Hand, a relatively new label for cleanly designed, contemporary casualwear. This quilted reversible vest can be worn on its own, or used in conjunction with a coat to give a bit of warmth and visual interest. 
If you want to advertise on Put This On, just email us at contact@putthison.com.
---