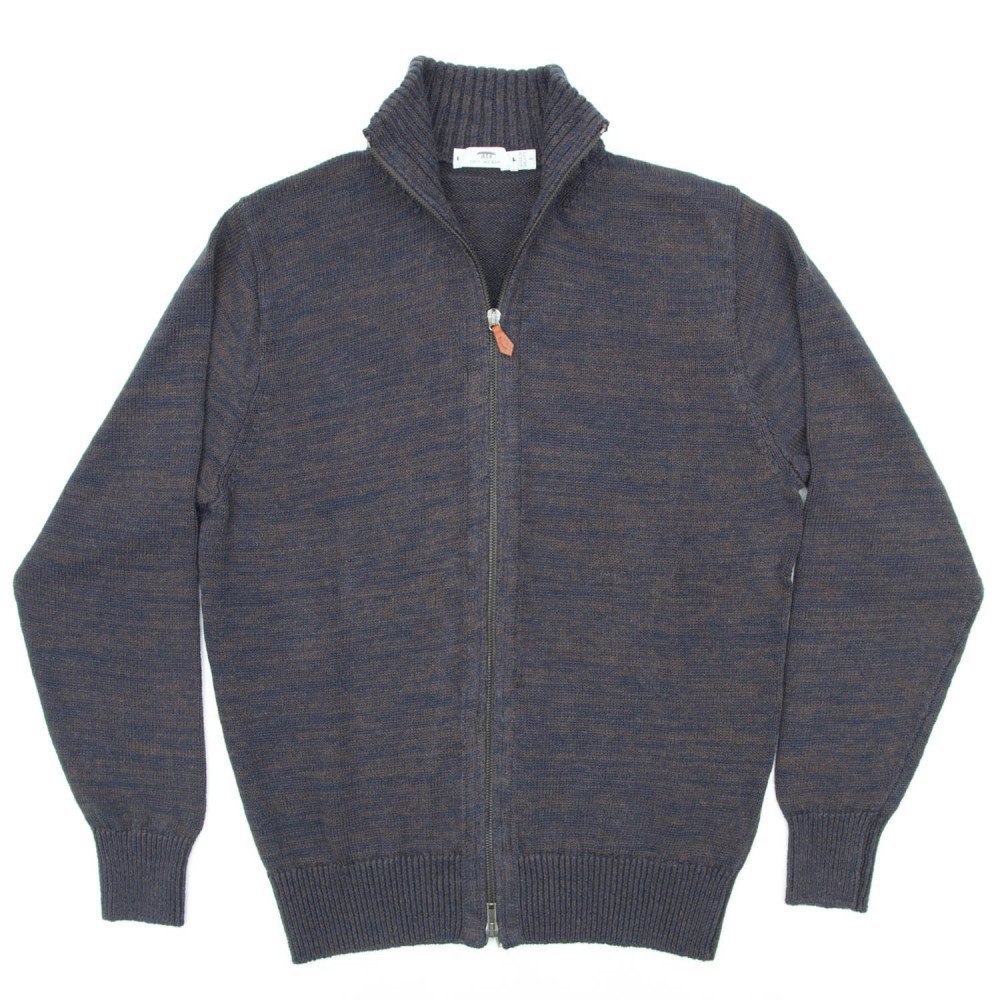 We're incredibly thankful as an independent menswear site to have sponsors. So, twice, a month, we like to give them a special shoutout, as well as say a little about what's going on with them. 
Our friends at The Hanger Project just discounted some of their spring/ summer knitwear. These include lightweight, two-ply cashmeres from John Liang, as well as linen sweaters from Inis Meain. The linen sweaters are unique in that they have a slight spring-back quality to them, which means they breathe like linen shirts, but drape like wool. Each is designed to keep you comfortable on those cooler spring/ summer evenings, while also giving you a chance to layer. 
Proper Cloth is known for their custom dress shirts, but they also carry more casual styles you can use for the weekend. Recently, along with their usual spread collar and button-down options, they've added a Western style – one where you can have a shirt made with a Western yoke and front, along with two flapped front pockets and snap buttons. The style naturally goes with Proper Cloth's heavier flannels and plaids, but you could also use them with things such as the white cotton twill you see above. Their new West Texas lookbook has some style inspiration, if you need.
Paul Winston over at Chipp Neckwear continues to offer some of the lowest prices around for neckwear. In addition to his ancient madders for fall and silk Matkas for summer, he also has Italian knit ties you can wear year round. A little floppier and more casual, they designed to be worn with tweed sport coats, linen suits, and navy blazers. It may be counterintuitive, but black here will be your most versatile option. The color allows it to go with anything, while the weave makes it casual. 
Dapper Classics carries everything from shirts to ties to trousers, but they were founded on the idea of providing high-quality socks at a reasonable price. Theirs are made in the USA at a third-generation, family-owned factory, where they've actually invested in their own special knitting machinery. The machines allow the guys at Dapper Classics to produce finely knit, but durable socks in wool and cotton – the second of which is a bit more breathable on hot summer days. 
American Trench is a new sponsor for us. They're a contemporary menswear brand with strong roots in classic American sportswear. Their newly released rain slicker, for example, is a practical, lightweight spring layer weighing just 12 ounces. The shell is made from a water resistant and windproof fabric that's backed by a bonded membrane (designed to keep out the elements), but instead of the tech-y feel you see in performance outerwear brands, they've done theirs in a blackwatch plaid that pairs better with Red Wing boots and simple sneakers. 
Finally, our thanks to Twillory, a returning sponsor. They have something they call SafeCotton dress shirts – a type of non-iron shirting they've invented that doesn't rely on formaldehyde. Traditional non-iron dress shirts are made by dipping the fabric in formaldehyde, which makes it wrinkle resistant, but also a bit slick and not very breathable. Twillory's SafeCotton shirts feel more like natural cotton, but they don't easily. Designed for guys who travel and may find themselves at a hotel without an iron, or guys who simply want to eliminate one more chore from their lives. 
If you want to advertise on Put This On, just email us at contact@putthison.com.
---