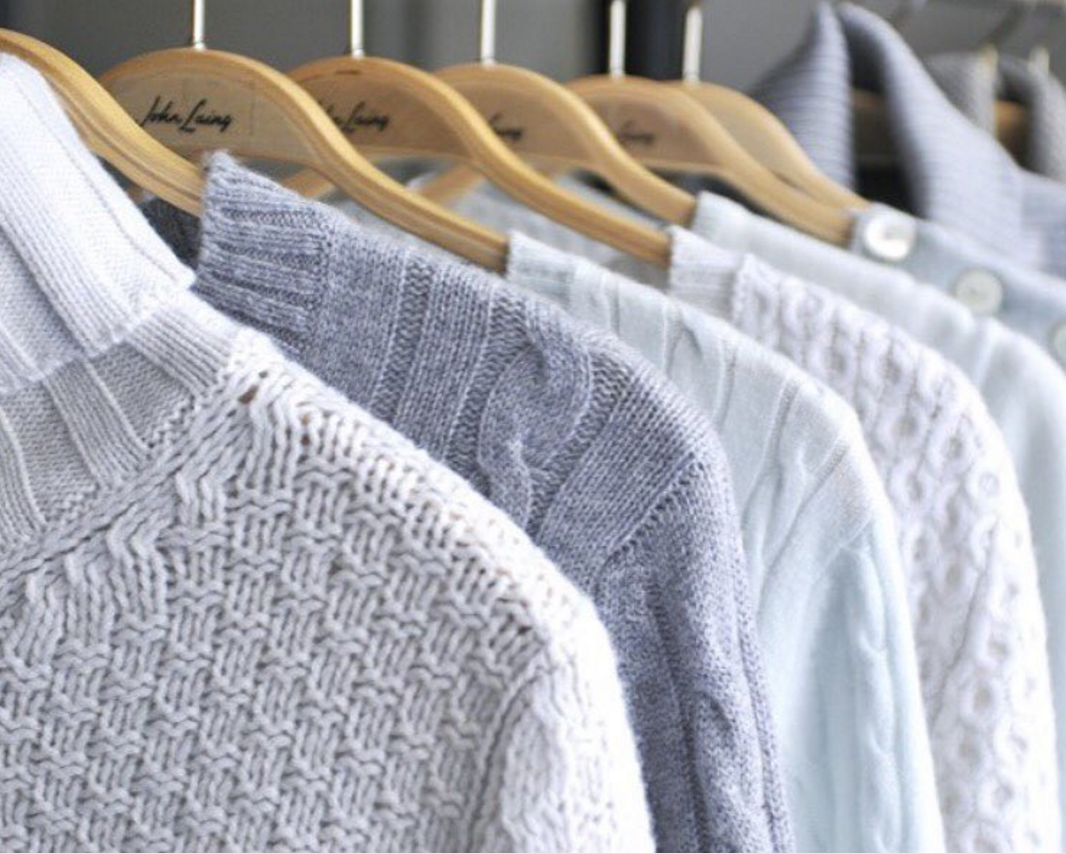 We couldn't do Put This On without the support of our sponsors, so twice a month, we like to give them a special shoutout. It allows us to show our appreciation for their support, as well as mention some things about what's going with them. 
While everyone is having summer sales right now, The Hanger Project has some fall/ winter items on discount. To help you prep for the coming change in temperatures, they have some knitwear from storied labels such as Inis Meain and John Laing, gloves from top-end European makers such as Merola and Lavabre Cadet; and scarves from one of the best wool and cashmere weavers in the world, Begg & Co. Everything is priced 65% off retail.  
Everyone thinks the secret to staying cool this time of year is wearing linen, but while linen does a great job at wicking moisture from the skin, the real key is to wear something with an open weave. Proper Cloth recently got a new stock of Airtex fabrics just for this reason. The airy fabric allows heat and moisture to escape, but is also woven in a way to not be overly transparent (think of it as a slightly dressier version of pique cotton, which is commonly used for polos). Proper Cloth also has some new linen-cotton fabrics from Thomas Mason, commonly considered one of the best brands for Italian shirt fabrics. 
Not many people know this, but in addition to selling ties to the public, Chipp Neckwear also does private label work for companies, clubs, and other social groups. And much like their retail business, their wholesale work offers lower prices and minimums than what's common in the industry. Interested readers can contact Chipp for more information (they can make your group a set of club ties). They've also set up a small display of their wares in NYC's Alden shop, located on 340 Madison (between 43rd and 44th). 
Dapper Classics just celebrated their five year anniversary. Dustin, one of the company's directors, said the team is incredibly thankful for how their customers have allowed them to produce and sell American-made goods over the years (Dapper Classics invests in their American factories, buying them new equipment, and keeps all of their production within the US). You can check their site this week for a new line of linen neckwear, as well as restock on some of their popular, made-in-NYC trousers. 
Fourth of July just passed, but it'll come again. If you want to celebrate in style, you can check out American Trench's Kennedy socks, which were modeled after something JFK himself once wore. The socks are fully made in the USA, from start to finish. The long-staple Supima cotton is grown in the US, and socks themselves are knitted in Pennsylvania. You can wear them year-round with derbies and casual trousers, just like JFK, or specially break them out for Independence Day. The band of red, white, and blue stripes will show a bit of patriotic spirit. 
Finally, our thanks to Twillory. Business casual can be difficult to navigate, so Twillory came up with something that sits between a proper dress shirt and a polo. Their "Friday Shirts" are basic button-ups made from knitted pique cotton, which both allows your skin to breathe and helps you dress down tailored clothing. They go naturally with causal suits, but can also be used with standard navy sport coats. For travel, you can check out their non-iron shirts. Unlike those dipped in formaldehyde, theirs rely on a proprietary technology that allows the fabric to feel more natural – eliminating the sheen and uncomfortable slickness that typically come with such designs.
If you want to advertise on Put This On, just email us at contact@putthison.com.
---