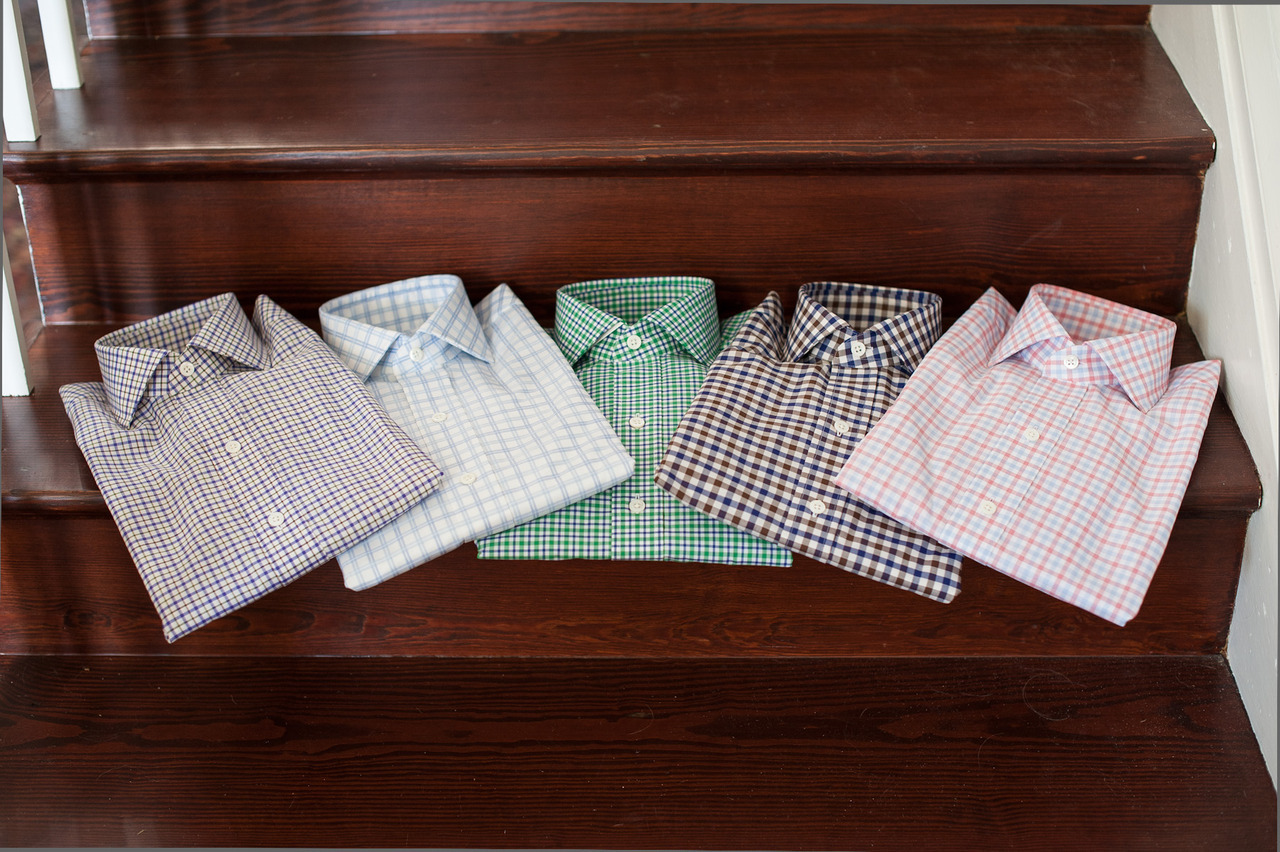 Our thanks go to Ledbury for helping make it possible for us to bring you Put This On. For those unfamiliar, Ledbury is a maker of men's shirts, though they also carry a small range of accessories such as pocket squares, belts, and cufflinks.
One of Ledbury's specialities is making "short run shirts." Every two weeks, they introduce a new collection of limited-edition designs, made in small quantities. This is an opportunity for them to get more creative with fabrics, collars, and styles. On their Facebook page, you can also vote for which short-run shirts you'd like them to add to their core collection. Though these limited-editions are meant to be more creative, they still feature Ledbury's standard details, such as a more robust collar that won't collapse underneath your sport coat, and a lower second button on the front, so that you can wear the shirt casually without unbuttoning it too low. The first picture above is a sample of what they've got going on in works now. 
So thanks, Ledbury, for your support!
If you want to advertise on Put This On, just email us at contact@putthison.com.
---