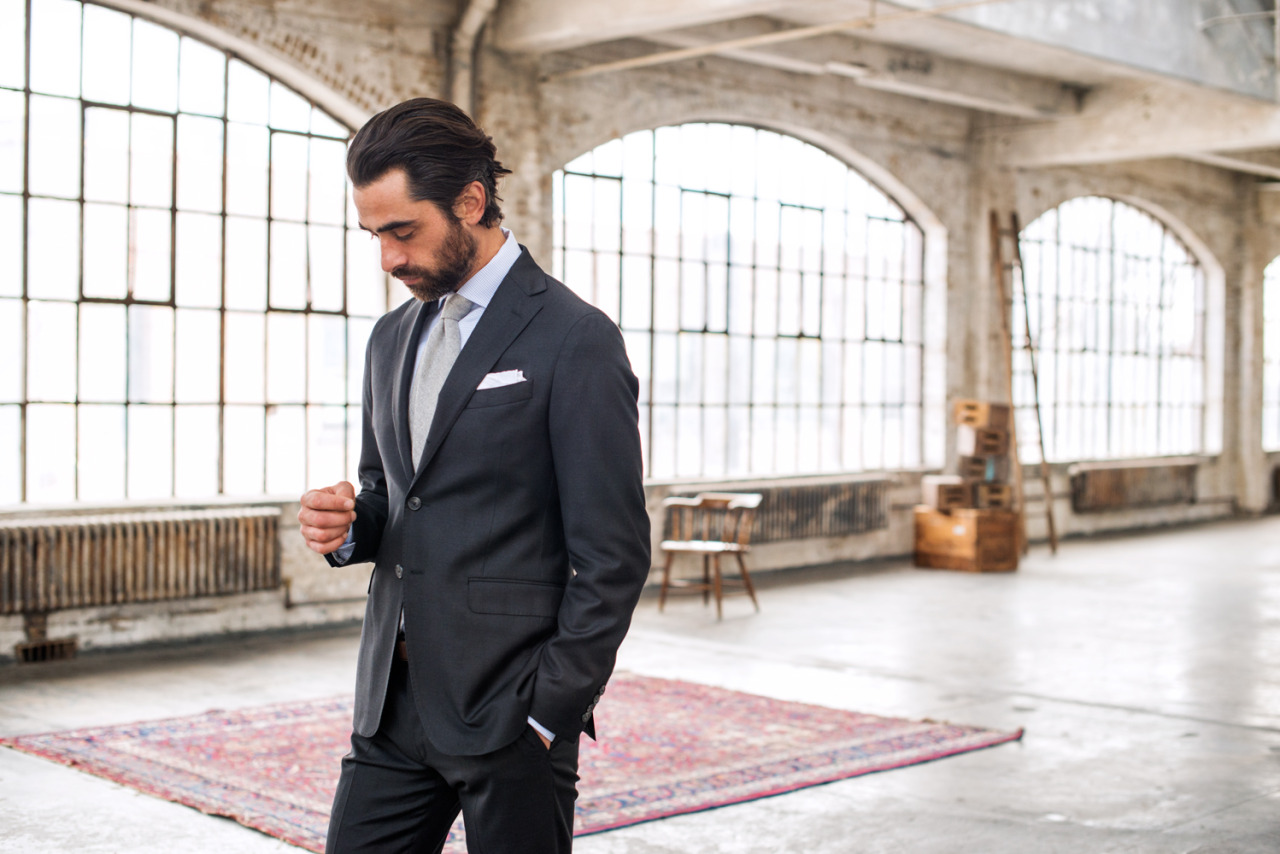 Many thanks to our sponsors this month for their support. Our first sponsor Proper Cloth offers fully customizable, made-to-measure shirts that you can order online. They just got in some new Thomas Mason Goldline fabrics, which are famous for their durability and soft finish. These come in a variety of classic patterns and colors, which you can wear under a tailored jacket or more casually. 
Next, we want to congratulate Kirby – owner and founder of The Hanger Project – on the birth of his new child! His store is also holding an end-of-season sale with lots of Drake's ties and scarves, Inis Meain sweaters, and Cedes Milano accessories. Pictured above is a corkscrew with a springbok horn handle, which could be used to pop some champagne after important events, such as … you know … when one's wife gives birth. 
Our third sponsor Chipp has a new light blue grenadine in their neckwear range, as well as a wide selection of suspenders (twenty in solid colors and three in striped designs). These are made from grosgrain silks and feature brown or black leather kips, as well as gold or silver colored adjusters. Like their neckwear, these are also fully produced in New York City. 
Gustin has some new projects up. There are some mid-brown jeans and chinos, for those who want to add some diversity to their denim and khakis rotation. They also have some oxford-cloth button-down shirts in the works, which come in three different colors and are made from Japanese selvedge cottons. 
Finally, our thanks to End and Twillory. End is starting to get their new spring/ summer inventory, including pieces from celebrated brands such as Our Legacy, Ami, and Needles. Twillory also has some new dress shirts in, which are made from Egyptian cottons and feature a unique spread collar. 
If you want to advertise on Put This On, just email us at contact@putthison.com.
---