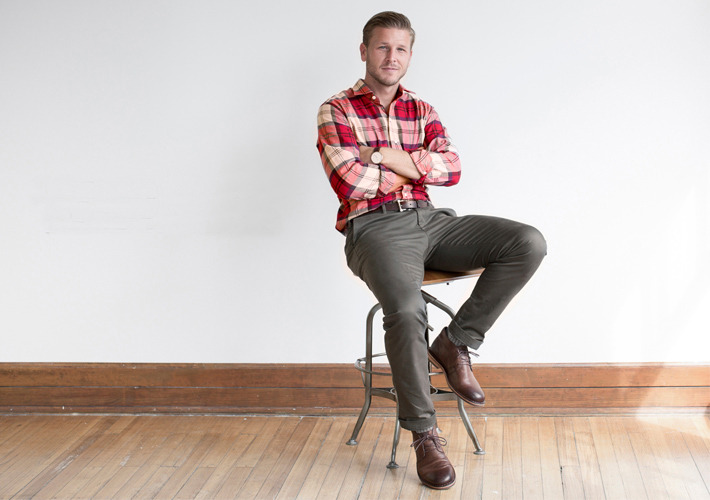 Many thanks to our five sponsors this month for all their support. Our first sponsor, Ledbury, just celebrated their fourth year anniversary. The company's two founders – Paul Trible and Paul Watson – apprenticed under a master tailor from Jermyn Street many years ago. Jermyn Street, as many people may know, is a street located in England, and known to be one of the most famous shirtmaking quarters in the world. Since then, they've built a successful company making not only shirts, but also sport coats, overcoats, knitwear, and accessories. They even just got in some new garment bags, and will be doing a special sale tomorrow, with 25% off given shirts plus free 2-3 day shipping. 
Our second sponsor, The Hanger Project, has a special section on their site this season specially dedicated to holiday gift ideas. Included are shoe shine kits, luxury wet shaving sets, handmade ties and pocket squares, and of course, the company's flagship line of wooden hangers. There are also some suggestions for gifts under $50, if you're looking for something very affordable. Domestic orders over $50 get free shipping.
Next, our third sponsor, Frank Clegg Leatherworks, just got picked up by our friends at The Armoury. Above are two of the bags they're carrying – Frank's signature duffles in black and tan (thanks to Alan for allowing us to use his pictures). You can check out the bags at The Armoury's newly opened shop in New York City. Note, if anyone wants Frank's beautiful bags as a Christmas gift, they'll have to order soon. Their workshop in Fall River, Massachusetts is working at full capacity (they design and make everything in-house), so you'll need to put in your order quickly to get timely delivery.
We also have Gustin and Compass Rose Design to thank. Gustin is known for their affordable, raw, selvedge denim jeans, but they also have other stuff. Right now, for example, they're crowdsourcing a few workshirts, and soon they'll have some 17oz Japanese loopwheeled sweatshirts in the offering. And finally, Compass Rose Design is continuing to offer their unique men's and women's accessories. For men, they have things such as tie clips and cufflinks made out of old train tokens and uniform buttons.
If you want to advertise on Put This On, just email us at contact@putthison.com.
---