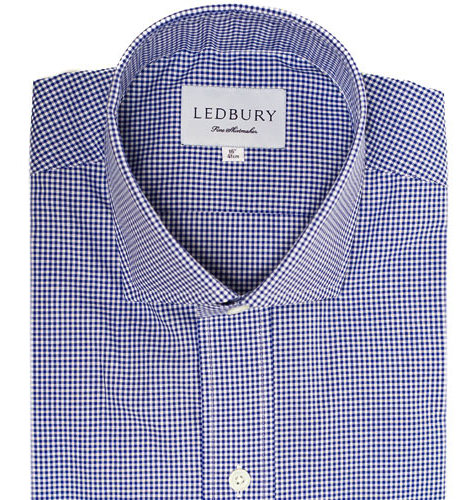 We'd like to give a warm welcome to our newest sponsor at Put This On: Ledbury!
Ledbury makes men's shirts. Their designs have a more robust collar, so that it won't collapse underneath your sport coat, and a lower placed second button on the front. The lower second button allows men to wear their shirts casually without having to button it too high, which might be constrictive without a necktie, or too low, which might be … inappropriate. They also have a slightly more shaped torso line for a slimmer looking fit.
Note that from now until September 3rd, they're running a Labor Day "bundle sale." Buy three shirts and get $100 off; buy five and get $200 off; or buy seven and get $300 off. There are a couple of styles on sale as well.  
So, thanks Ledbury for making Put This On possible!
If you would like to advertise on Put This On, just email us at contact@putthison.com. 
---