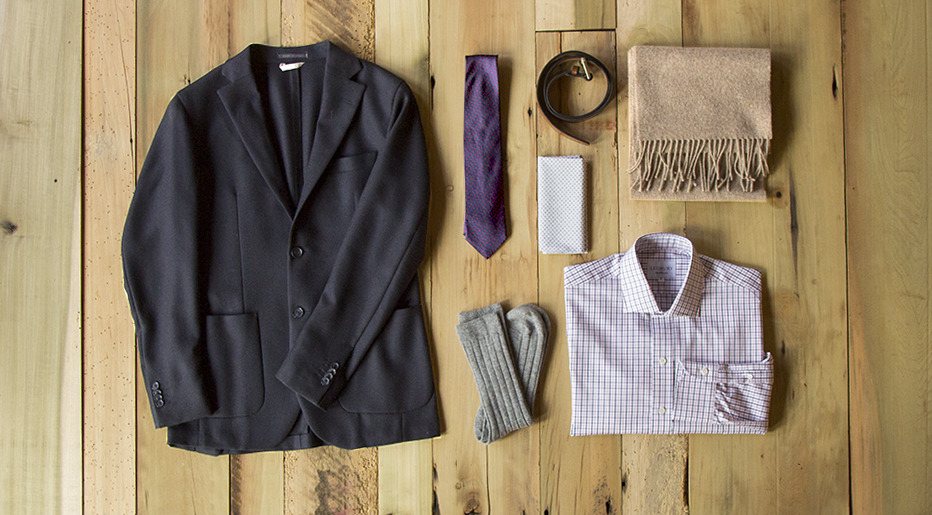 I'd just like to take a moment to thank our two sponsors – Ledbury and Compass Rose Design – for supporting us this month.
Ledbury, as many of our readers know, started off by making men's button-up shirts. Their signature details include a slightly lower second button, so you can wear the shirt casually without having your shirt unbuttoned too low, and a more robust collar that won't collapse underneath your sport coat. They've now expanded into an almost full menswear line that includes sport coats, cufflinks, ties, scarves, belts, pocket squares, and cashmere socks. From now until Sunday, they're doing a big holiday sale – 30% off all shirts with the discount code GIVESHIRTS.
Our other sponsor, Compass Rose Design, just joined us last week or so, and they're also doing a sale. From now until the end of Monday, you can take 15% off with the checkout code VINTAGE. Compass Rose specializes in handcrafting men's accessories items (such as tie clips and cufflinks) out of real antiques. That includes things such as vintage uniform buttons, railroad date nails, and antique trolley tokens. Everything is handmade by the company's owners in their San Francisco studio. (Note, they sell women's accessories as well).
So, thanks to both companies for helping support our blog. We genuinely appreciate it. 
---