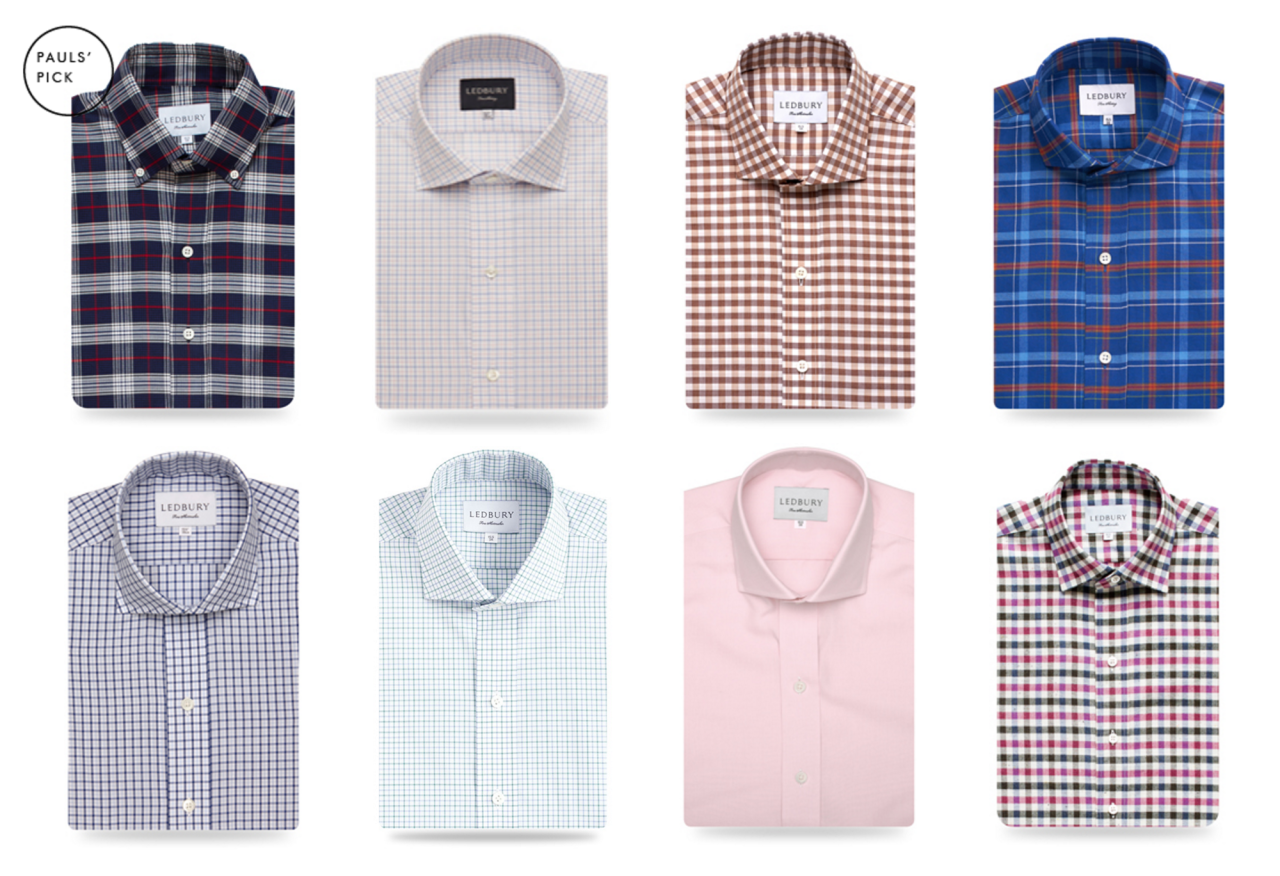 Going into the new year, we have six sponsors to thank – many of which are having sales right now. 
Ledbury is holding their winter sale, with discounts of up to 50% on a range of sport coats, trousers, knitwear, and accessories. And, of course, their shirts, for which they're most known. Winter-weight flannels and dressier office cottons start as low as $65. 
The Hanger Project has one of the largest collections for luxury menswear accessories. This week, they've discounted a number of things by 20%, including crunchy knit ties from Drake's of London. The black one pictured above could be used to dress down everything from a grey flannel suit to a navy blazer to a brown tweed sport coat. 
Next, Chipp has some classic four-in-hand ties if you want something dressier. Their ancient madders, for example, are designed to be worn in the fall and winter months with textured jackets (think: tweeds, corduroys, and flannels). The ties are made in NYC from the same English silks used by $150+ brands. 
Gustin isn't holding a sale, but their online crowdsourcing business model allows them to offer wholesale-level prices year-round. By producing everything on pre-order and selling directly to customers, they're able eliminate mark-ups from overstock and middlemen. You can visit them for $81 raw denim jeans, $149 minimalist sneakers, and $69 Japanese oxford shirts. 
Lastly, our thanks to Proper Cloth and Private White VC. Proper Cloth's "free remake" program helps take the anxiety out of online made-to-measure shirts. With every shirt order, they allow one free remake, which lets you adjust the cut (if need be) and better nail the fit. Next, Private White VC is a British outerwear company that champions made-in-UK brands. At the moment, they're having an end-of-season sale, where you can not only find their outerwear on discount, but also Inis Meain knitwear, Dents gloves, and Cheaney shoes. 
If you want to advertise on Put This On, just email us at contact@putthison.com.
---