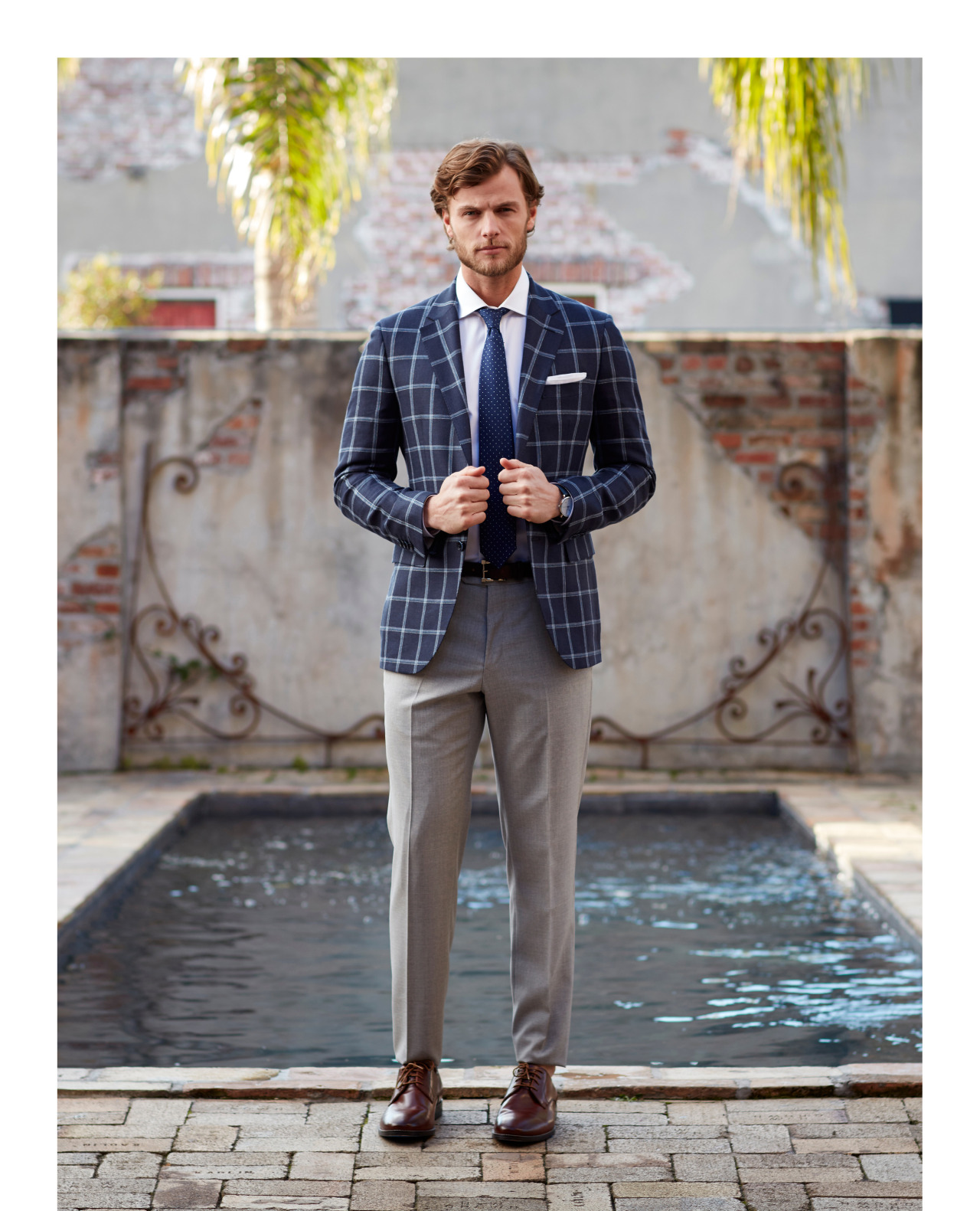 A warm thanks to our sponsors this month for supporting what we do. 
Our first sponsor Ledbury has a new spring catalog, which not only shows off their new spring collection of shirts, sport coats, trousers, and accessories, but also a bit of editorial content (which they made while shooting the catalog in New Orleans). You can either check it out online or sign up to receive a hard copy. The catalog has a guide on how to dress for spring – as well as some tips on how to plan your next trip to the Big Easy. 
The Hanger Project just restocked their horsehair shoeshine brushes. They're specially made to The Hanger Project's specifications – 100% tail hair (so the bristles don't shed) and 30% more bristles than ordinary brushes. They also have some new Super 140s striped dress socks, which were designed by Will Boehlke and modeled after something the Duke of Windsor was seen wearing in a photograph. Each pair of socks comes sized so they better fit your feet.
Paul Winston over at Chipp Neckwear continues to offer some of the lowest prices around for neckwear. In addition to his ancient madders for fall and silk Matkas for summer, he also has Italian knit ties you can wear year round. A little floppier and more casual, they designed to be worn with tweed sport coats, linen suits, and navy blazers. 
Next, Gustin just got into leather jackets. Made in the USA from Chicago's Horween and Germany's steerhide leathers, these cafe racers feature button cuffs and three front pockets. The single piece back is also designed to give the jacket a cleaner look. Given their online crowd sourcing model, Gustin is able to offer these at prices starting as low as $500. 
Finally, our thanks to Proper Cloth and Private White VC. Proper Cloth just got some new fabrics, including some custom melange style's they're making in Italy, as well as some more affordable, dressy plaids. Private White VC, meanwhile, just released their safari shirt. Lightweight and breathable, it's designed to be worn like a jacket on hot days. 
If you want to advertise on Put This On, just email us at contact@putthison.com.
---