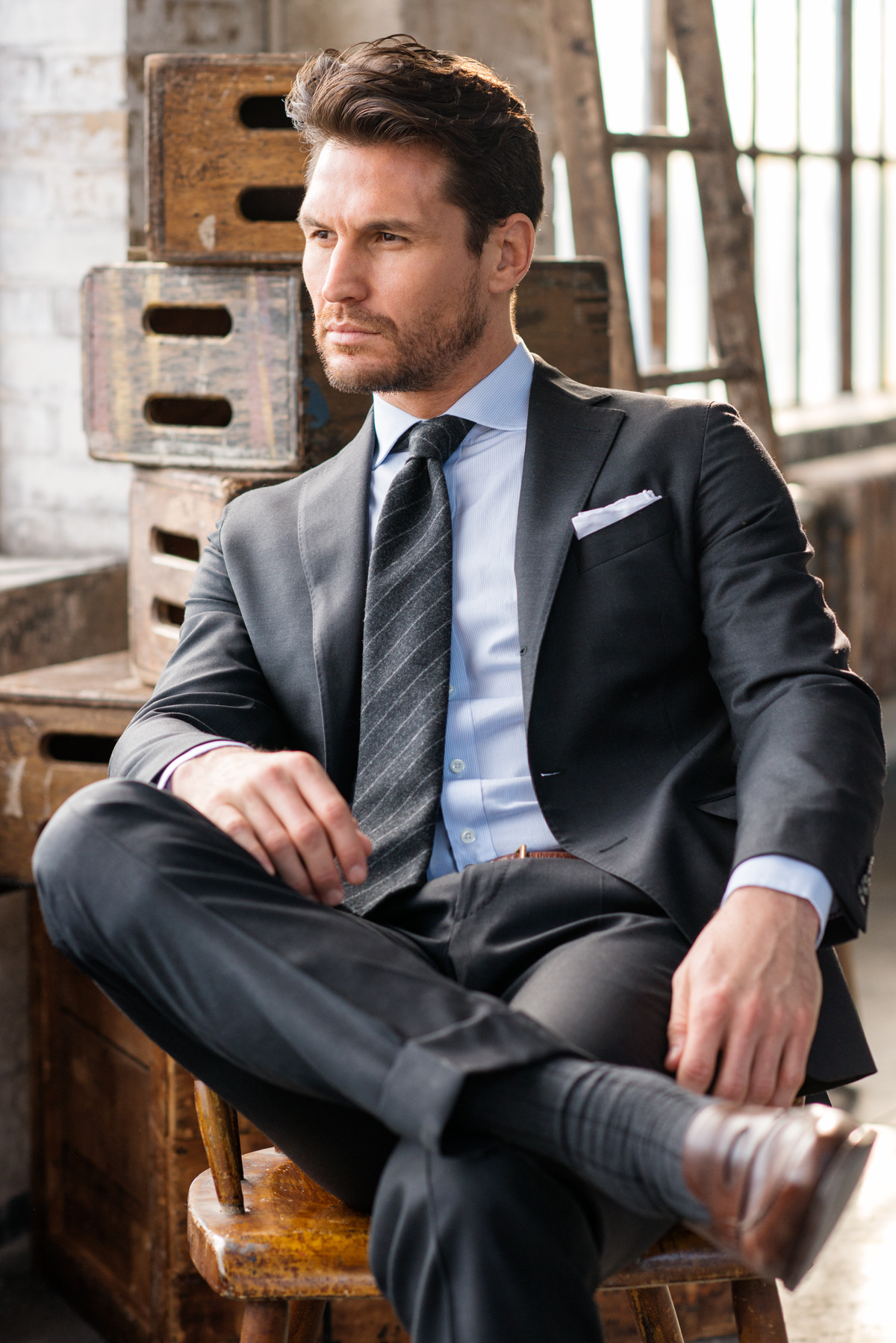 A big warm thanks to our sponsors this month, each of which have something new going on. 
Proper Cloth is an online made-to-measure shirtmaker, but they also offer other kinds of items. They just got in a new range of pocket squares, for example, which are made from Japanese and Italian fabrics. They also have a new "Style Guide" section up on their website, which shows you how to pair jackets with shirts, ties, and hanks – all of which they sell. 
The Hanger Project also has a new guide up, except theirs is for shoe care. There, you can learn the basic and not-so-basic techniques for cleaning and polishing your shoes, as well as repairing scuffs. If you're in NYC, you can also meet The Hanger Project's founder, Kirby, where he'll be holding a shoeshine session today. Contact The Hanger Project for details. 
Next, Chipp is an old American clothier who used to dress men like JFK during the heydays of Ivy Style. They still offer custom (and ready-to-wear) clothing in their NYC store, but for online customers, they have classic neckties, bow ties, and suspenders. The ties are handmade in NYC and are offered at exceptionally low prices. Their Italian grenadines, for example, are the most affordable around at $55 a piece. 
If you haven't been following Gustin, you may have missed out on a special deal this past weekend. They just offered some 17oz Japanese selvedge jeans for $74 (a few bucks down from their already low, usual price of $81). Those sold out fairly quickly, but they have some other things available at the moment – jeans, chinos, flannel shirts, work shirts, canvas totes, and even waxed chore coats. As usual, prices are at wholesale level because of Gustin's special crowdsourcing business model. 
Lastly, End is getting this season's latest stock in, including things from celebrated Japanese labels such as Engineered Garments and Sophnet. Twillory also has a sale going on right now, where you can pick up four dress shirts for $199 (use the code STOCKUP). 
If you want to advertise on Put This On, just email us at contact@putthison.com.
---