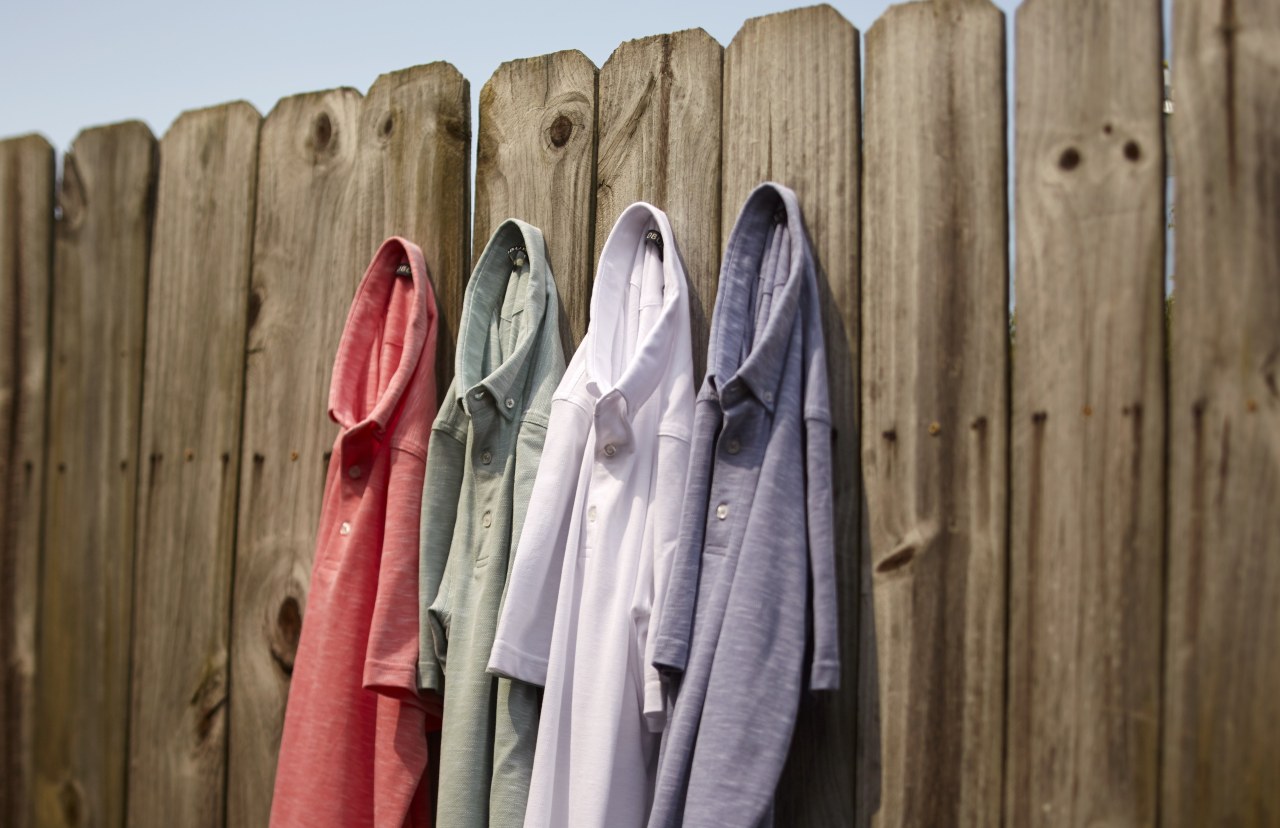 A big warm thanks to our sponsors this month for supporting what we do. 
Our first sponsor Ledbury just released a new line of polo shirts. Made with button down collars and constructed from a naturally slubby pique cotton, these have a bit more texture and color variegation than the kind of polos you see elsewhere. Available in four colors. 
Next, The Hanger Project plans to hold a sale sometime this week, where you can take 50% off Inis Meain knitwear and 25% off Drake's ties. The sale will include lots of summer items, such as linen sweaters and shantung neckwear, as well as stuff you can wear year-round. 
Chipp is an old-school NYC operation, mostly specializing in ties, although they have other things as well. Sometimes the owner of the place, Paul, finds things laying around his 68 year-old shop, which he's happy to sell at low prices. His most recent find? Vintage tie pins, tie slides, and collar pins from the 1950s and '60s, which he's offering for $20. Contact Paul for details. (Pictured above are just three, but Paul has more)
Next, Gustin just released a new line of slip-on sneakers. Made in Italy and built on Margom soles, these are similar to other luxury line sneakers that take inspiration from Vans, but are offered at a fraction of the price. Available in three suede colorways. 
Finally, our thanks to Proper Cloth and The Bernhardt Watch Company. Proper Cloth specializes in online made-to-measure shirts, but they just got a new line of belts and ties last week (including some suede braided belts and unique linen knit ties). The Bernhardt Watch Company is a family-owned, American watch company that offers affordable, classically-styled timepieces. They have sporty diver watches, for example, starting at $259, as well as dressier options for just $20 more (i.e. their "Captain's Watch," which is their best seller in the weeks leading up to Father's Day). 
If you want to advertise on Put This On, just email us at contact@putthison.com.
---