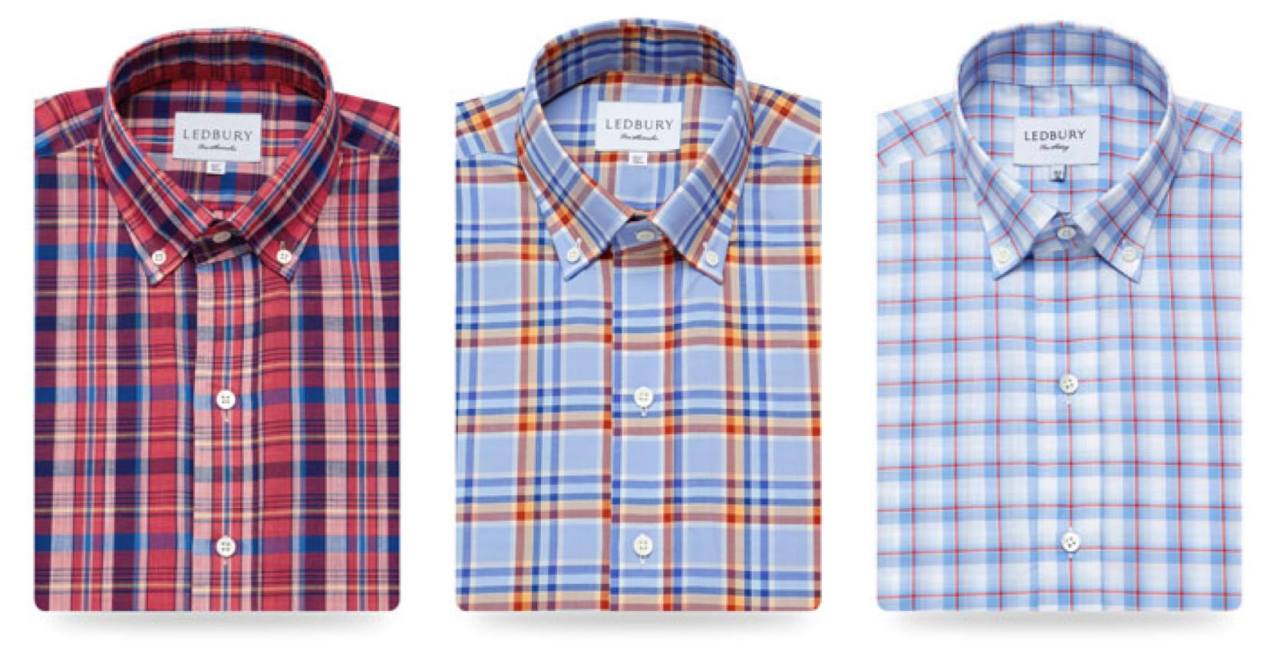 A big, warm thanks to our sponsors this month. It's because of their support that we're able to bring you content every day. 
Our first sponsor Ledbury is holding a Fourth of July sale until Sunday. Take 20% off if you spend over $250; 25% off if you spend over $500; and 30% off if you spend over $750. The discount is automatically applied at checkout and is valid on everything at Ledbury's site. That includes their line of sport coats, slim-fit chinos, and of course what they're most known for – shirts. 
The Hanger Project also just deepened their sale. You can now take up to 40% off select Inis Meian sweaters, Drake's ties, and Merola gloves. Among the Inis Meain knitwear are some linen pieces, which are made from slightly springy yarns that help ensure the sweaters won't lose shape. 
Chipp Neckwear isn't holding a sale, but their prices are the lowest around anyway. They just got a full restock on all of their grenadine necktie colors. Made in New York City using the same Italian silks as other top-tier producers, they sell their neckties for about a third of the price of their competitors. 
Gustin is bringing back their minimalist sneakers this week (spots were sold out on the first day they introduced them). There are three low-tops, two of which are white, and one high. They're also doing a lighter-weight 10oz selvedge denim jean, which will feel more comfortable on a hot day than heavier options. 
Lastly, our thanks to Proper Cloth, an online made-to-measure shirt company that offers a wide range of collar styles (including a full-roll design they call their Ivy). They just added four new linen fabrics to their line of shirtings (prices range from $100 to $150 for a custom shirt). They also have some linen neckties in their accessories section. 
If you want to advertise on Put This On, just email us at contact@putthison.com.
---