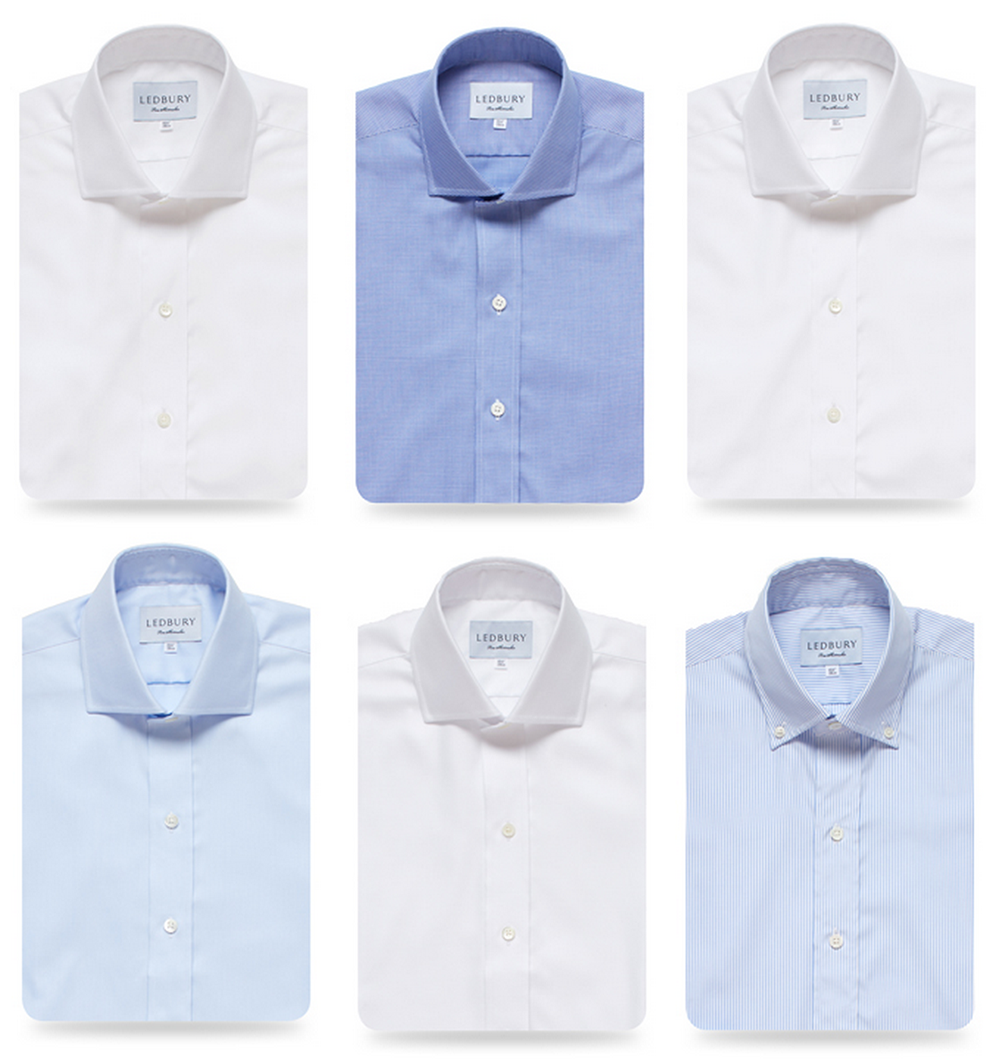 A big, warm thanks to our sponsors this month for supporting what we do. It's because of them that we're able to bring you content every day. 
Our first sponsor Ledbury just released their Journey Collection – a new line of dress shirts made from winkle-resistant, Italian-woven Thomas Mason fabrics. Being wrinkle-resistant means you can pack these shirts without worrying about whether your hotel will have an iron. Available in light blues and whites, as well as a mid-blue you can pair with sport coats for a more casual vibe. 
Next, The Hanger Project recently launched HangerProject.ca, which offers domestic shipping rates to Canadian residents. They're also taking last minute orders for their Foster & Son's custom monogramed slippers, which are designed to be worn at home while entertaining guests or as a way to add an edge to an evening outfit. 
Chipp is most known for their grenadine neckties, but they also have a strong following for novelty neckwear among certain trad enthusiasts. Something like this money bags tie or baseball score deign can give a cheeky twist to a soft shouldered tweed and button-down collar. 
Gustin has some projects this week for sweatshirts. Designed with vintage-inspired details – such as a triangular stitch at the neck – these are made in the USA and constructed from 10 oz French terry cottons. Available in heather gray, navy, and black, and being offered for $37 each.
Finally, our thanks to Proper Cloth and Private White VC. Proper Cloth has some new shirtings, including some Alibini oxford chambrays and business fabrics they co-developed with Grandi & Rubinelli. They also just published a style guide and have some new cashmere sweaters on offer. Private White VC, meanwhile, is now available at The Armoury, where you can check out their twin track jackets, shooting coats, and bombers. Armoury co-founder Mark Cho can be seen on Instagram sporting the bomber with a pair of jeans and a band collar shirt.
If you want to advertise on Put This On, just email us at contact@putthison.com.
---