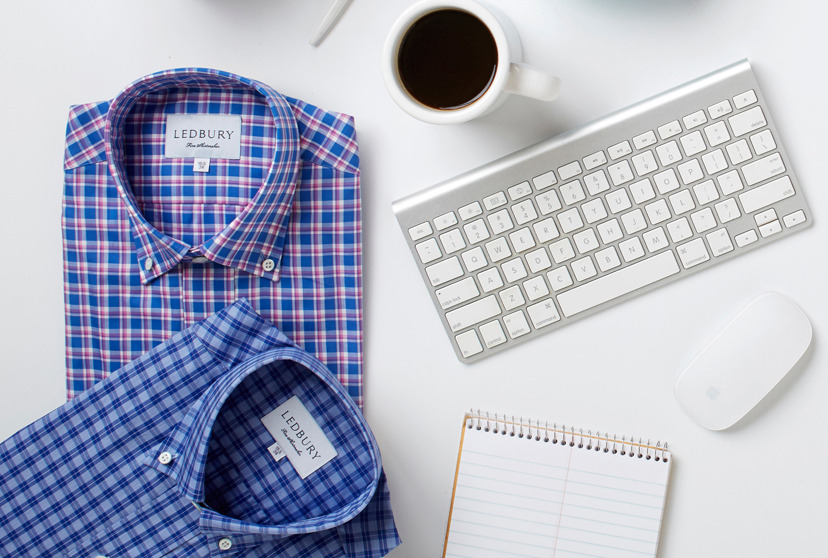 A big thanks to our sponsor this month for their support! Many of them have some new things going on. 
Our first sponsor, Ledbury, is doing a big giveaway. It's called "Outfit Your Office," and if you enter and win, you and everyone at your office will get a $150 gift card and a private fitting event with the Ledbury team. As you can guess, given the contest's design, this means that if other people at your office enter the giveaway, your chances of winning go up as well. 
Next, The Hanger Project just got a bunch of new ties in from Drake's (including some striped grenadines and seasonal shantungs), as well as umbrellas from Maglia Francesco and Mario Talarico. They also just discounted their Merola gloves, and at the moment, there are still some available in popular leathers such as peccary and carpincho. 
Chipp Neckwear is famous for their affordable accessories. Most notable are their Italian grenadines, 36oz ancient madder silks, and cheeky novelty ties. They also have a bunch of solid-colored Italian silk knit ties, which are a bit more casual than your usual four-in-hands. You can wear them with tailored jackets for a slightly relaxed, off-hours look. 
Gustin has some new projects going on for spring/ summer shirts. A number of them are fairly unique, such as the sea blue linen workshirt, vintage-styled plaids, and multi-colored flecked chambrays. Like with everything Gustin produces, these are made-in-the-USA and offered at wholesale prices. 
Lastly, our thanks to Proper Cloth and the Bernhardt Watch Company. Proper Cloth just released three new stiff collar styles, which are designed to stand up a bit better when worn without a tie. The Bernhardt Watch Company, meanwhile, is a family-owned, US-based watch company selling simply-styled watches at affordable prices. They've been supplying watches for a number of years now to universities and law-enforcement agencies. 
If you want to advertise on Put This On, just email us at contact@putthison.com.
---