As an independent menswear site, we couldn't be more grateful for having companies who support our work. So, twice a month, we like to give them a special shoutout. Doing so allows us to thank them for their support, as well as update our readers on our sponsors' latest happenings.
Proper Cloth launched their new Japanese cotton t-shirts today. Made from a premium, Japanese, mid-weight jersey cotton with an extra-long staple length fiber, these come in five colors and range from XXS to 3XL sizing, including regular and tall lengths. You can wear one underneath a flannel shirt in the winter months for some lightweight at-home layering, or pair one with shorts once the weather gets warmer.
The company also just put up their latest winter style guide, showing how you can incorporate different levels of layering into your outfits, including lightweight overshirts for life at home, topcoats over knitwear when running quick errands, and using dark-colored oxfords to dress down tailoring.
Over the last thirty years, suspenders have gone much in the way of hats. Once common in men's wardrobes, they've become something of a relic of the past. Part of that has to do with how trousers have become increasingly low rise, thanks to designers such as Hedi Slimane and Alexander McQueen. But as men are rediscovering the virtues of higher-rise pants — which elongate the leg-line — suspenders make sense again (as they only really work with such silhouettes).
Why wear suspenders? For one, they're more comfortable than organ-squeezing tourniquets. Since your waist expands when you sit, and return to its smaller circumference when you stand, belts are only comfortable in one of these positions. Suspenders, on the other hand, allow you to have a little extra room at the waistband to accommodate for these changes. Plus, they're better at holding up your pants. Belted trousers tend to slip down throughout the day, which requires you to adjust them continually. With suspenders, you can set the desired length, put them on, and never bother with them again.
Chipp Neckwear has the most affordable ones around, at least if you're looking for something well-made and produced in the USA. The price is $45.50, which –- much like the price of their grenadine ties -– is lower than their competitors. They offer 20 solid colors and three stripes, the choice of black or brown leather kips, as well as gold or silver-colored adjusters.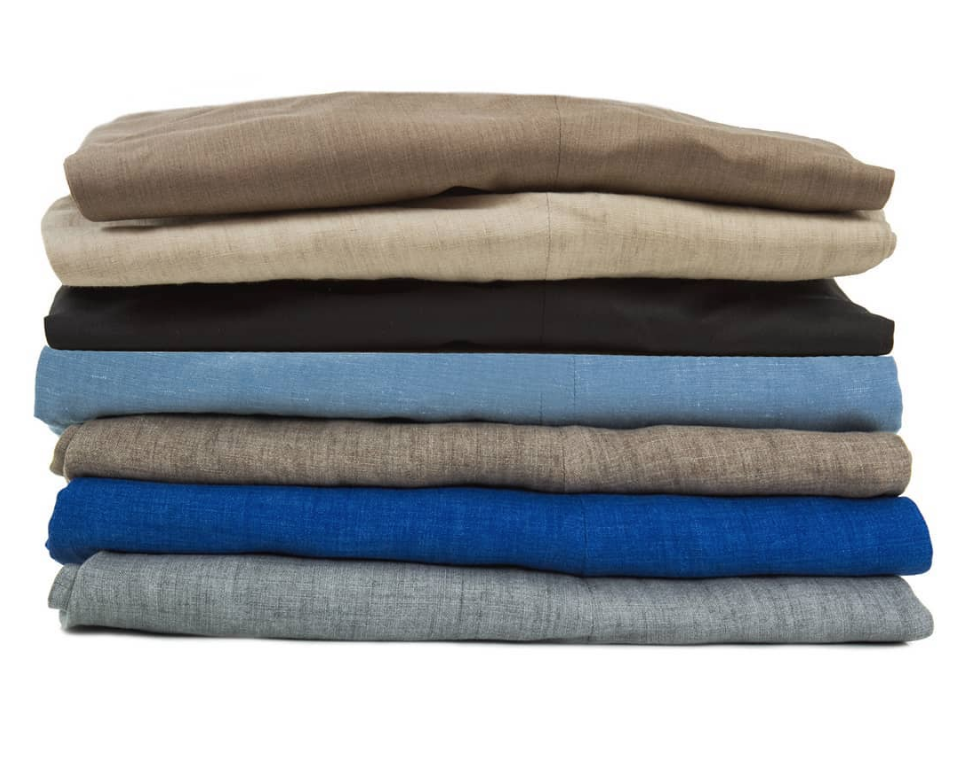 Dapper Classics is holding a 35% off sale on their trousers today, putting them as low as $95 for cotton and $127 for wool. Made at the renowned Hertling trouser factory in Red Hook, Brooklyn, these are cut and sewn from many of the same fabrics used by bespoke tailors. They have a mid-rise, trim fit, and all the details you'd want in a pair of well-made pants, such as a fully curtained construction, rear-split waistband, and unfinished hem, so you can get these hemmed however you need. Get grey in various shades and materials if you're looking for versatility, then tan or brown if you want to add some diversity to your wardrobe. Navy trousers are nice with lighter colored sport coats. Note that the sale ends today, and the discount is applied at checkout.
There are just a few more days left in Rowing Blazers' Boxing Day sale, where you can find select items discounted by as much as 40% off. Included are the company's famous rugby shirts and dad caps, their new collaboration with Fila and Sperry, and the Babar rugby you see above. Made in Europe from a super heavyweight jersey, this has an embroidered Babar sportscar illustration that's sure to make kids around you smile. Rowing Blazers also has totes, critter pants, pins, coach jackets, oxford shirts, and sweatshirts in their Babar collection.
Once a season, LuxeSwap holds a trunk show at No Man Walks Alone's showroom in New York City. The two companies have a "trade up" program, which allows you to sell your old clothes through LuxeSwap's consignment service and turn those profits into No Man Walks Alone store credit. At the trunk show, LuxeSwap takes people's clothes in New York City, which saves people the time, effort, and cost of shipping clothes to LuxeSwap's Oyster Bay headquarters.
Since LuxeSwap can't have an in-person trunk show this season, they're opening up the experience online. At the moment, they'll cover all in-bound shipping from consignors. To get your shipping costs reimbursed, send them an email after you've shipped your boxes and include your full name and the amount you paid. They will then apply that amount to your proceeds.
The "trade-up" program is pretty straightforward. If you send your clothes to LuxeSwap, they'll do all the hard work of selling them for you through their eBay webshop. And if you're willing to take your profits in the form of store credit at NMWA, they'll reduce their commission from 40% to 30% — and NMWA will top off your profits with an additional 10%. Effectively, that means 30% more value than you'd get otherwise. Credit gets posted in about three to four weeks after the auction closes, and the store credit never expires. The best part? Since this season's "online trunk show" is being held early, your credits will appear just in time for some of NMWA's first spring drops.
---