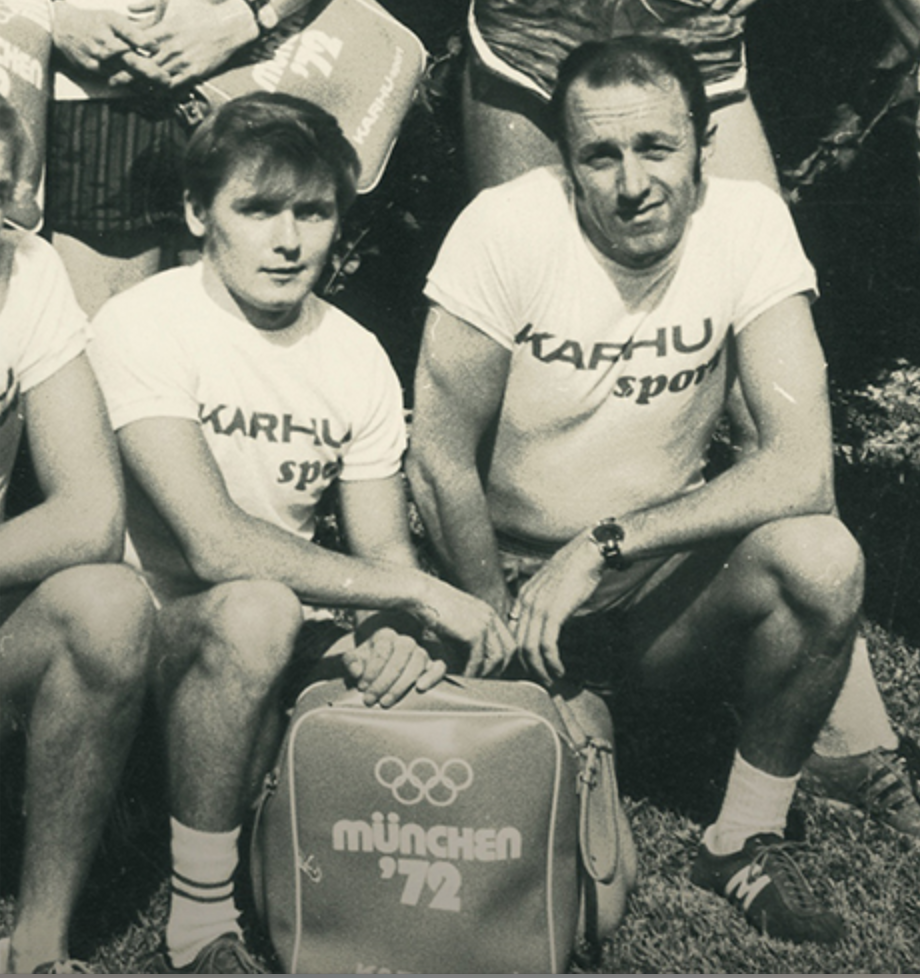 There are three types of sneakers that get discussed in menswear. One is the sporty basketball high-top, the other the clean minimalist low-top, and the last is the retro-runner. All these are great and definitely warrant your attention as a first step into getting beyond your limited Chuck Taylor/ New Balance diet, but one can suffer burnout after so many takes on German Army Trainers and Common Projects. If you're looking for some long running brands making sneakers a little different than your big sportswear giants or high-end retail favorites, give these a shot.
PF Flyers
PF Flyers are a storied bit of Americana, being one of the first widely available rubber-soled athletic shoes available for mass consumption. If your dad grew up in the '50s, there was a decent chance he had these. They've got a strong following amongst heritage nerds and have enjoyed some designer collabs from the likes of Todd Snyder and Self Edge, but they never quite made it to beat out Chuck Taylors or Rod Lavers. Unfortunately they've limited their production these days, but some of the best readily available ones are the All American or Rambler, available in low or hi top silhouettes. I have a soft spot for some of their less frequently made models, such as the Bob Cousy or Sumfun, which can still usually be found on eBay or other vintage/ deadstock retailers. And hey, if they're good enough for John Glenn (pictured up top) they'll probably do you right on your less extraterrestrial journeys.
Gola
Moving across the pond we have another storied brand that never quite reached the same heights in the heritage revival, but this one's from England. Gola, started in the early-20th century, was an originator in British gym shoes, and has been faithfully churning them out ever since. As opposed to PF Flyers, which were more inspired by baseball and basketball, Golas have more of a footy inspiration and a European sporting vibe. They work great as replacement for your adidas Sambas or other "indoor soccer" shoes, especially their Equipemodel, and they even have a low-key take on the ever-coveted GATs.
Feiyue
You want your kicks to actually be for kicks? Feiyue;s sneakers are designed for practicing martial arts – they are light, airy, and surprisingly well made. Just be careful when buying online. You can find these for dirt cheap, but they're likely bootlegged and will therefore suffer from quality control (however, when you're buying a $15 pair of sneakers you shouldn't be surprised). Only downside is that these are more for gym mats and fight training, so the sole is lightweight and very thin, which can be tough for a city dweller's long day of hoofing it.
Volley
Since the 1930s, Volley (also known as Dunlop Volley, Volley International, and a couple other names in response to marketing) has been the sneaker of choice for Australians, and any shoe that's favored by the people on an island of monster spiders has to be tough. These are cushy, sturdy and, after a brush with international renown in the '70s, the designs have a bit of a "retro" vibe without being too ostentatious about it. Probably the most iconic model is the International, but if you're looking for interesting shoes with a bit of color that aren't Stan Smith's, these will do you right.
Karhu
Being the word for "bear" in Finnish, you know these sneakers are going to be beasts. A classic in Scandinavia, Karhu specializes in running shoes, so these kicks keep you very light on your feet. Some of them are actually designed to encourage you to lean into your stride for more oomph. While some cool retro runners are always great, especially in the minimal but kind of funky M logo, what's unique about Karhu is that they offer some technical sneakers usually found only in bigger brands. Should you wish to give your Air Max a break, you can check out some of their beefier options.
---