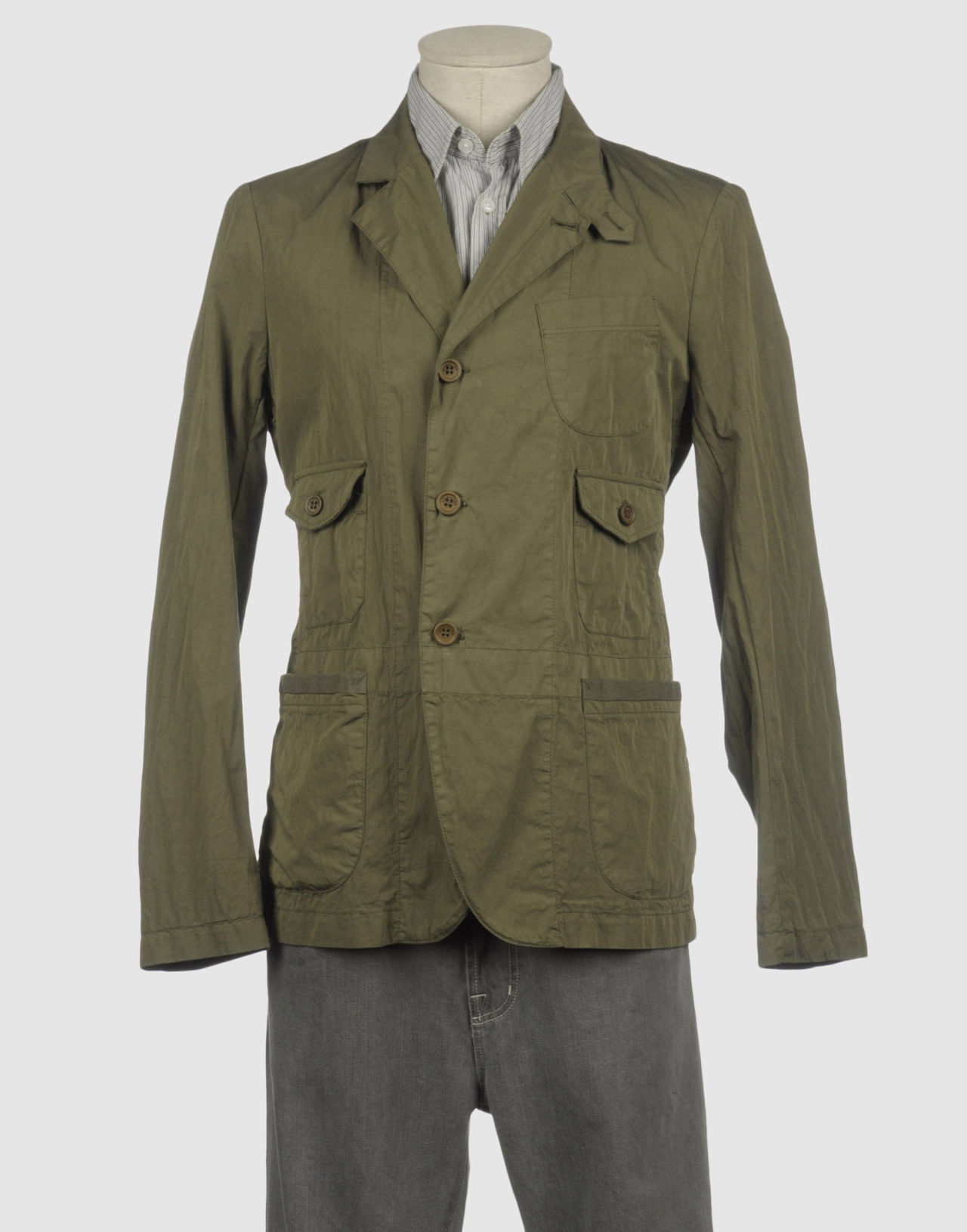 Like a giant online euro-TJ Maxx, Yoox gets last season (or older) merchandise from retailers and clears it out at (allegedly) deep discount. But Yoox doesn't sell through its entire stock even at its discount price. So a couple of times a year it runs a "sample sale" (these are in no way samples, i.e., the prototype garments brands manufacture and sometimes sell cheap), cutting prices to what I'd consider legitimate clearance levels. The selection is slim and often strange by this point, as what's left has been passed over many times–at original retail, at sale, at Yoox, and at previous Yoox sales. But that doesn't mean there aren't some nice pieces at the very bottom of the pile. The current sale is primarily spring/summer weight clothing. Sort through the whole range of designers if you have some time to kill, or see my picks:
Aspesi for Italian, tech-y, military-influenced outerwear
Barena for very slim jackets in generally interesting fabrics
Boglioli for casual Italian tailoring
C.P. Company for tech-fabric Italian sportswear
Glanshirt, part of the Slowear empire of trim Italian clothing
Haversack for exceedingly well-made Japanese eccentricity
Herno for minimal Italian outerwear
Incotex Red, very trim, casual cotton pants
JNCO because it apparently still exists
Lardini for more Italian tailoring
The Luigi Bianchi brands for yet more Italian tailoring
MHL Margaret Howell for austere British casual wear
Oliver Spencer for workwear-inspired British stuff
Piombo for colorful Italian clothing
Ts(s) for quirky Japanese clothing with great fabrics
Woolrich Woolen Mills for U.S. heritagewear
Enter code SAMPLE10 for an additional 10% off.
-Pete
---