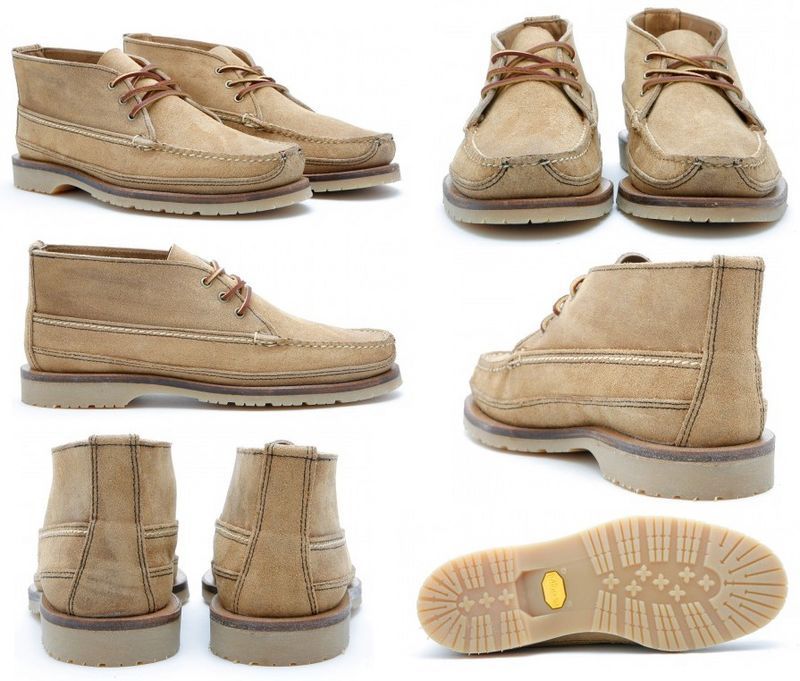 Red Wing's highly slept-on Wabashas are available in a full run of sizes at Sierra Trading Post. Most menswear enthusiasts are familiar with the Red Wing's line of workboots (e.g. their Beckhams, Iron Rangers, and moc toe styles). The Wabashas aren't as rugged (or as popular), but they go well with a sort of 1990s Ralph Lauren look. Think: beat-up jeans with light blue, washed chambray shirts layered over white tees. If you can find a vintage Polo Ralph Lauren Sportsman cap, all the better. This is more 'Lo Head than workwear Americana, but it's too warm to wear heavy flannels and tin cloth jackets now anyway. 
As usual, you'll want to apply one of Sierra Trading Post's coupon codes. Those will knock another 35-45% off the listed price, and you can get them by either signing up for the company's DealFlyer newsletter or visiting their Facebook page (where they're sometimes posted). Note, I've found that these are usually excluded from most promotions, but if you're patient, one of the daily coupons will apply. I bought a pair last month for about $125, shipped. 
If you get a pair, go down half a size (so if you normally take a 9, buy an 8.5). These run big. 
(photo via Jake Davis)
---