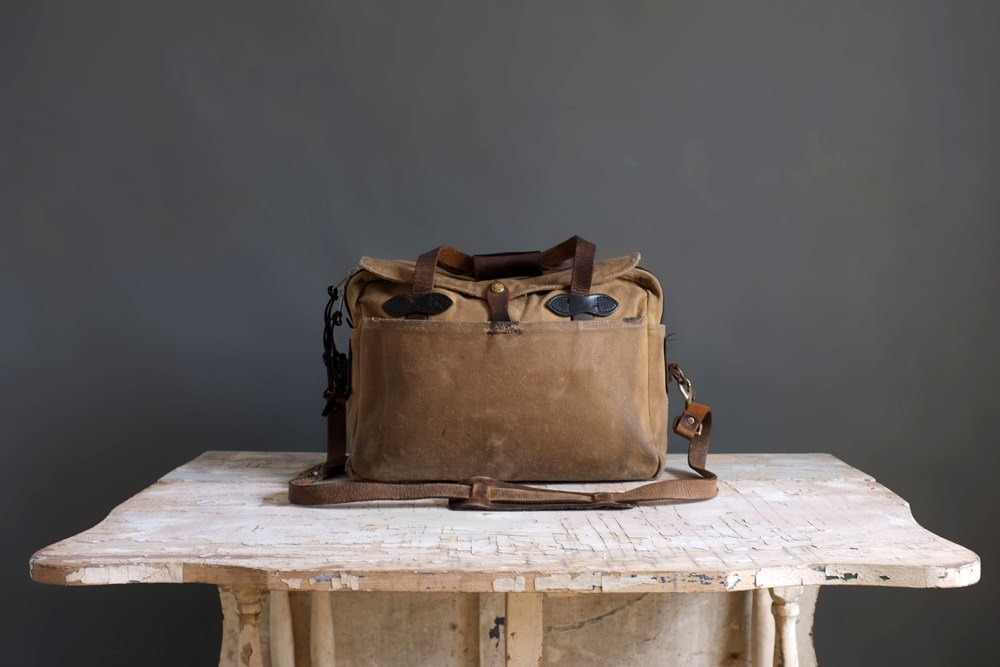 When cultural anthropologists are curating the material history of 21st century menswear, the first display in the museum exhibit will probably be a beat-up Filson bag. The waxed twill bags, around forever, became the unofficial accessory of #menswear in the 2000s, and with good reason. They're durable, well made, have a nice history with a stand-up company, and they look great with most of the styles in the menswear style taxonomy (I bet a lot of guys wearing Rick Owens leather jackets today have a Filson in their closet, too). I've used my 257 (a large briefcase/computer bag) as a daily work bag, weekend bag, and (with a padded insert) camera bag. The downside to Filsons is that with all that heavy waxed twill, leather, and hardware, they're pretty heavy even unpacked. But damn do they look great broken in.
Filson bags also used to be notoriously hard to find on sale. Some deals to be had right now, though.
Standard and Strange has 25% off Filson bags with code "baggedout"–they have the larger 257 briefcase, the slimmer 256, and the small duffel. Plus, orders over $150 ship free.
Brooks Brothers has the 256 on sale. (To be fair, their sale price can be found elsewhere as well, although they have a slightly lower price on black. Which might go better with Rick Owens stuff.) If you can find something to bump the order up to $300, Brooks Brothers will also knock $100 off with the checkout code BCSP15. 
---