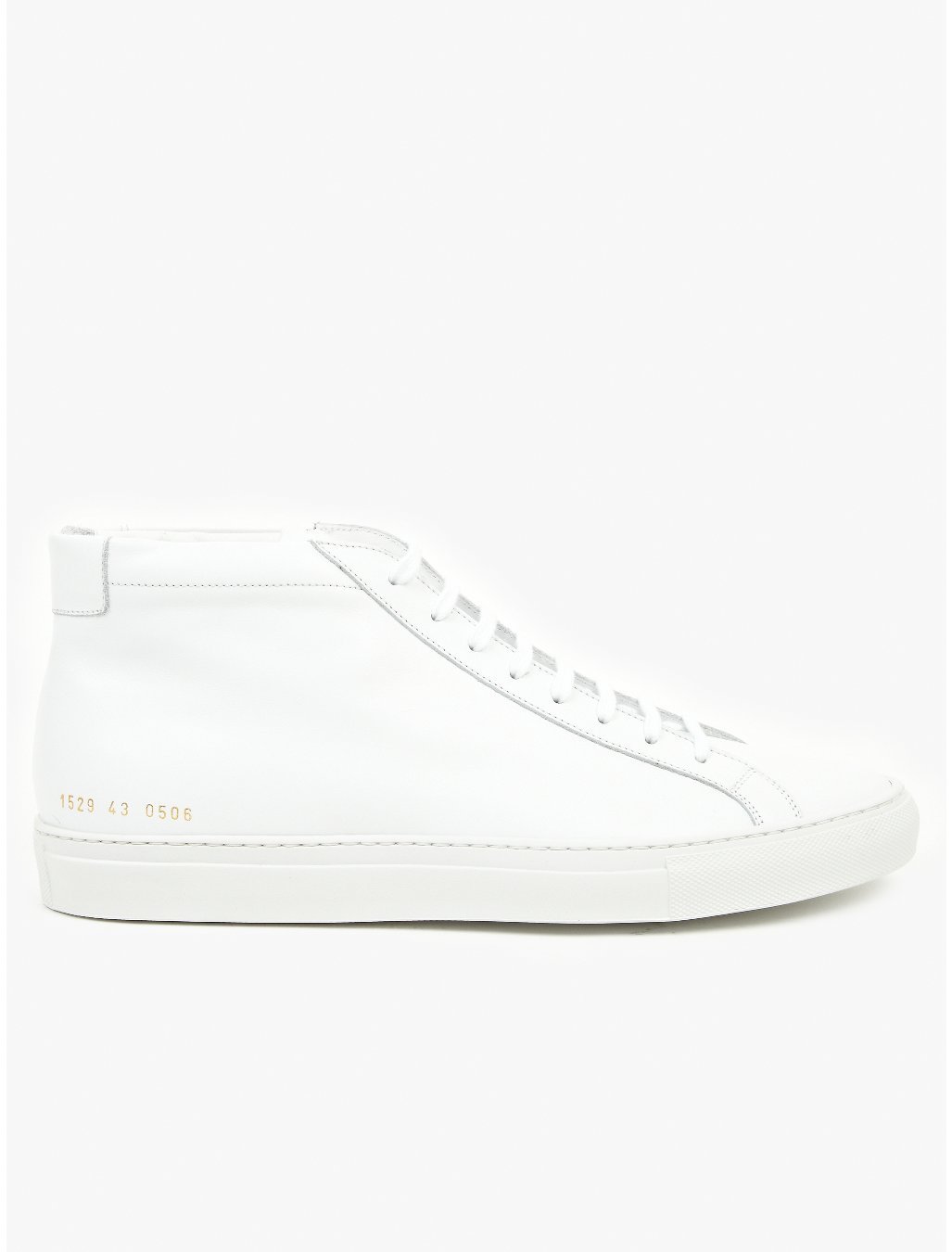 Oki-Ni is having a 30% off sale on select spring items. To qualify, you have to be located in either the US or Canada, and select one of those countries as your location when you checkout. After that, simply enter the code 30PREVIEW. 
Included in the promotion are sneakers by Common Projects and Maison Martin Margiela. After you've ordered, you can get ~20% refunded by emailing Oki-Ni asking for a VAT refund (VAT is for European taxes, which you don't have to pay if you live outside of Western Europe). 
That brings the price of things down to about $250 for Common Projects Achilles lows, $345 for Common Projects bball highs, and $250 for Margiela German Army Trainers. These prices are admittedly a bit ridiculous for sneakers that are just replicas of originals that sell for a fraction of the price, but … they do look nice, and I've found them to be very versatile. 
For more affordable options, check Jesse's post on the original German Army Trainers. Nike also just released an all white, Nike ID version of their Air Force Ones (which those Common Projects are based on). 
---